Volunteering: Time, Talent and Treasure?
Volunteers are the backbone of non-profits. You've seen them. You may even be one of them. But do you really know how volunteers impact the organizations they work with? Or how your volunteering can impact an organization?

Many of you may currently be active with a non-profit organization, and others may have been in the past. Most people have volunteered at some point in their life through school, work, faith or friendship. Let's talk briefly about the why and how, then dive deep into the impact.
Engagement with many non-profits begins with a need; someone requires the services that are provided, there are volunteer requirements for a class or job, someone we know wants assistance or we see something wrong that needs to be remedied. Understanding that non-profits need volunteers is important. As a business that operates for the greater good, many non-profits work with a small staff who usually work longer days than scheduled and have a diverse skillset to meet the ever-changing needs of the organization.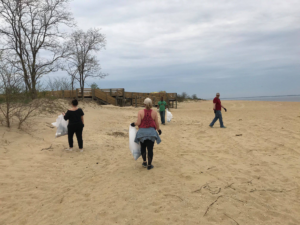 Volunteering comes in many forms. Some seem like great one-time experiences like a clean-up, planting or painting, while others require a level of commitment like being a mentor, caring for animals or serving on a board of directors. Some people like to get involved with the skills they know best, while others like to step out of their everyday box to try something new; think of the accountant who delves into social media. So, whether you are helping at programs and events, stuffing envelopes in the office, clearing debris from the property, leading an event committee or donating specialty services like plumbing, electrical, contracting, marketing or musicianship, every volunteer matters. And while the feel good endorphins that come along with many volunteer assignments may be enough to keep you coming back, the impact volunteering has on the organization can go far beyond that.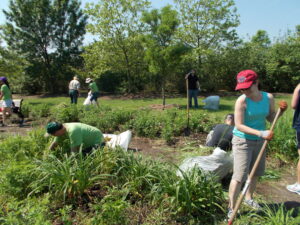 Some volunteers have retired from their chosen profession, but others are still working for a business in some way. Employers today are more committed to recognizing the accomplishments of their team members outside of the office. This can mean great things for the organizations they volunteer with. Here are just some of the perks employers are offering:
Paid time off for volunteering Most programs require employees to register in advance for this and it certainly requires that the responsibilities of the position are fulfilled before volunteering. Think about how this can also translate into personal development by joining a board of directors or event/program committee.
Donation to non-profit for volunteer hours Keep track of your volunteer hours! If you need proof of hours, many non-profits track this. Companies can give anywhere from a set dollar amount per hour for each volunteer, or a set amount per volunteer experience to the non-profit. What makes this a great program, is that the employee is giving their time and talent, and their employer is giving the treasure!
And we'd be remiss if we didn't remind everyone to take advantage of the matching gift programs offered by many employers. While most companies have a maximum match per year, they will generally match employee donations $1 for $1 or in some cases $2 for every $1! So a $25 annual gift to your favorite charity can result in another $25 for that same organization.
The message here – take a look at the programs your employer offers to support the charitable work of their employees. They may be able to give to your favorite causes in ways you haven't explored or forgotten about.
So take a look inside. Do you have a passion about a cause, issue or problem? Do you have even an hour a month that you would like to commit to helping? Reach out to a charity that address that interest. We assure you, there is something available for any amount of time, desired level of commitment and skill set. And you might find you can give your time and talent, while your employer gives some treasure!