Earth Month 2021 Exclusive Tools & Tips: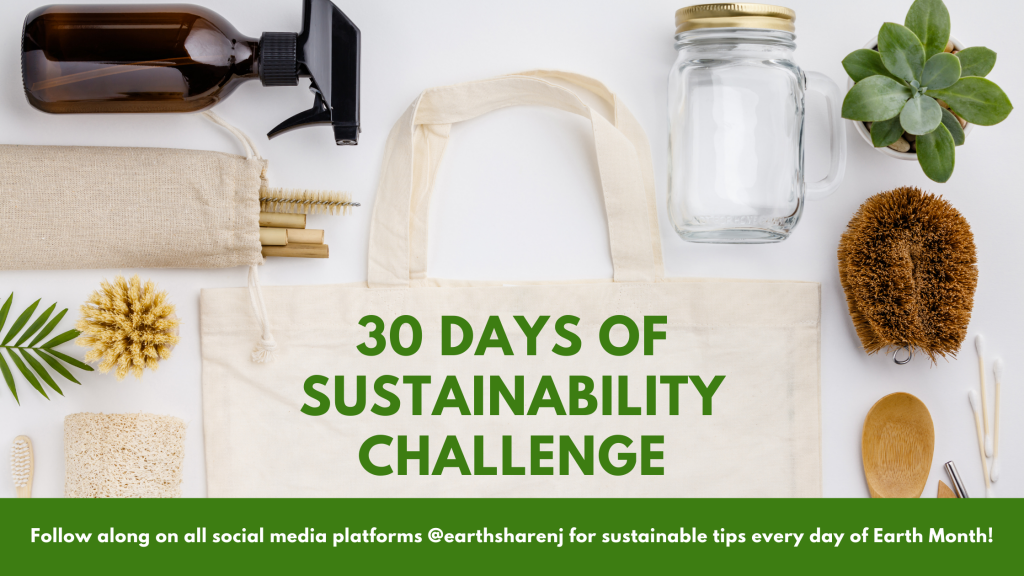 Being more sustainable can seem like a daunting lifestyle change, but we have easy, simple tips to get started.
Small steps to be a bit greener can make a big difference!
Follow along all April as we celebrate Earth Month with a new tip every day.
Featured Resources
Carbon Footprint:
Carbon Footprint Calculator – through this great tool from the Nature Conservancy, learn the estimated size of your carbon footprint and how to take action to reduce it.
Ecosia – reduce your carbon footprint by planting trees, virtually. This free browser extension plants trees with every search.
Eco-Friendly Driving – take sustainability to the streets with this guide to eco-friendly driving and transportation.
Energy:
American Council for an Energy-Efficient Economy – A catalyst to advance energy efficiency policies, programs, technologies, investments, and behaviors.
Alliance to Save Energy – bipartisan alliance of business, government, environmental and consumer leaders advocating for enhanced energy productivity to achieve economic growth, a cleaner environment, and greater energy security, affordability and reliability.
ENERGY STAR® – The government-backed symbol for energy efficiency, providing simple, credible, and unbiased information that consumers and businesses rely on to make well-informed decisions.
National Association of State Energy Officials – facilitates peer learning among state energy officials, serves as a resource for and about state energy offices, and advocates the interests of the state energy offices to Congress and federal agencies.
National Renewable Energy Laboratory – learn how researchers are transforming the way the nation and the world use energy.
Learning Tools for Kids:
Energy Hog – Learn how to improve energy efficiency through fun games! Defeat Energy Hogs to become an official Hog Buster!
Purchase with a Purpose:
Buycott – Learn how to support the environmental issues you care about through the products you purchase
Earth911 – A community that helps people find their own shade of green, match their values to their purchase behaviors, adopt environmentally sound practices and drive impactful environmental changes.
Eco-Friendly Guide to Finances & Saving – Learn how to apply environmentally conscious habits to managing your finances. This guide covers sustainable investing, green loans, green credit cards and more ways to make changes that align your money with eco-friendly principles.
Recycling:
Recycle Coach – Learn how to recycle different materials specific to your municipality.
iRecycle – An app that brings recycling to you. Find the closest Recycling, and Garbage bins around you on a map, and easily get direction to them.
Recyclebank – Pick up points for recycling and learning online!
Saying No to Plastic:
Plastic Calculator – The official Earth Day Network provides a simple, handy calculator for you to learn about how many plastic items you consume and discard every year. This then helps you know what plastic waste you can try to personally reduce.
How to Use Less Plastic: Single-use plastic is everywhere. It can be hard to avoid but this guide from NPR walks you through how to audit your home to know the amount of plastic you are using and then how to turn to sustainable swaps.
Water:
Tap – An app that allows you to find nearby Refill Stations, so you never have to buy bottled water again. You just open the app and within seconds you'll find the closest place to refill your water bottle.