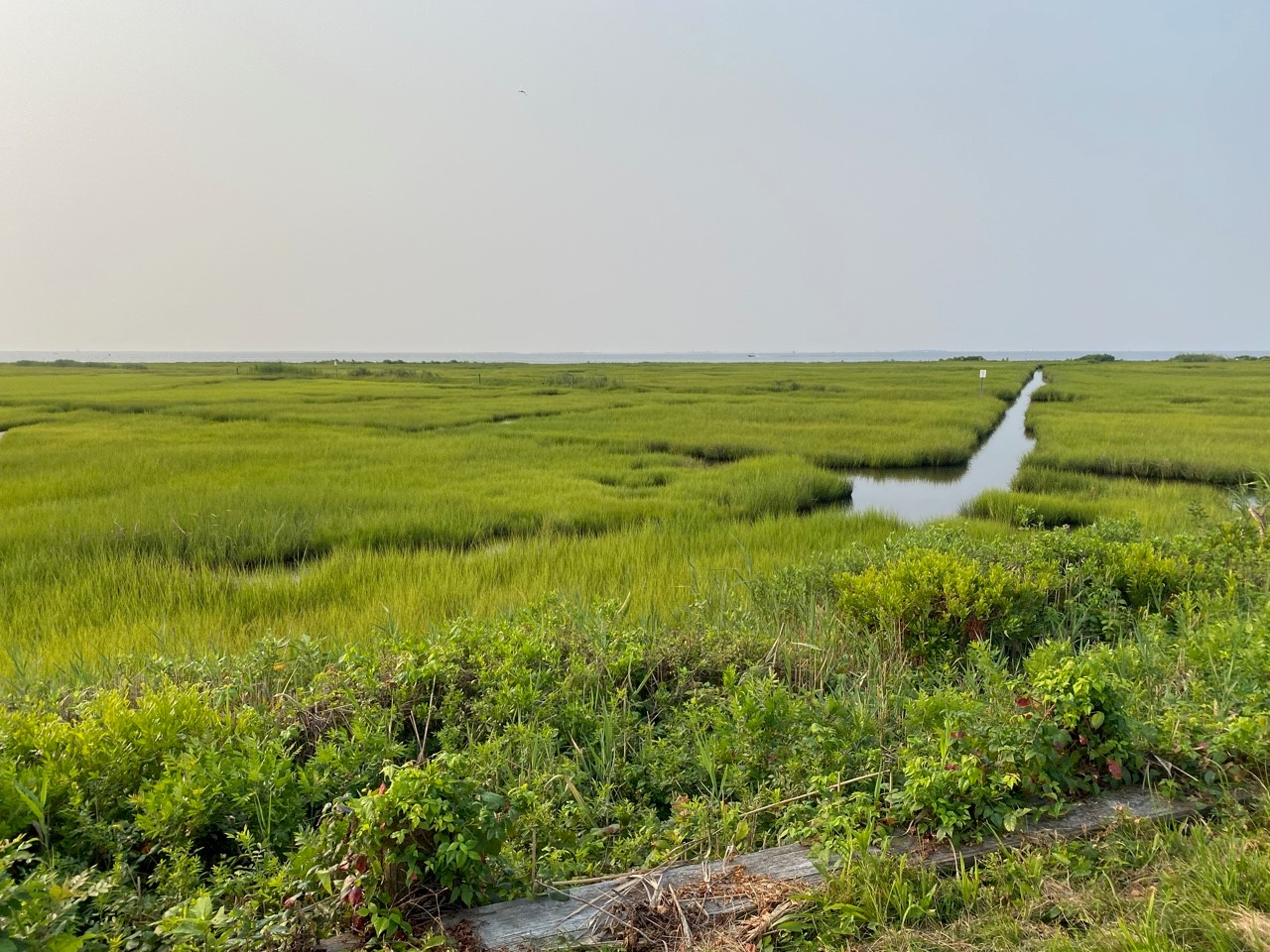 As the planet continues on its trajectory of profound and accelerated ecological change, the importance of protecting even the smallest patches of vulnerable habitat cannot be overstated. In New Jersey, and particularly at the Shore, these zones that are so critical to the planet's survival are our wetlands. As a result of its expansive development and industry, New Jersey has already lost an estimated 30 percent of its original area. After all, the state is the most densely populated in the country, and much of its land area is coastline. For a long time, the significance of these systems has been largely misunderstood and undervalued; however, in recent years, there has thankfully been a renewed interest in preserving them for their profound ecological function.
Local leaders, activists, and ordinary citizens alike have been waking up to their invaluable services, which range from water filtration to supporting local tourist economies. Wetlands also play a role in systems such as nutrient cycling, water storage and recharge, flood control, and serve as habitat for marine plant and animal species. They provide services for both the human and non-human worlds and remind us of the fragile interface between them, as well as between our coastal and land environments.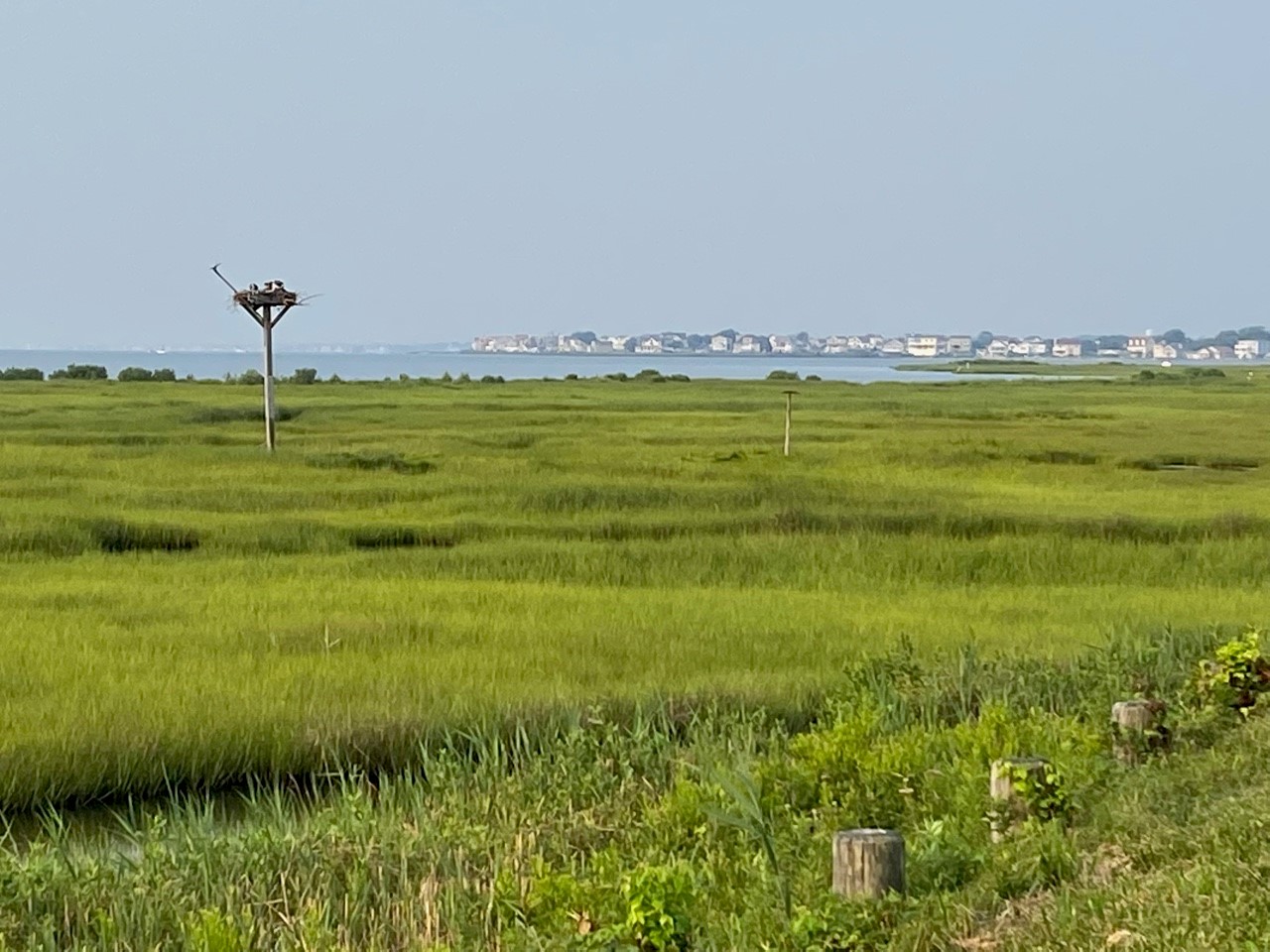 On a global scale, wetlands are important to the control of climate conditions. According to the Association of Wetland Managers, wetlands cover only 6% of the world's land surface, but they contain about 12% of the global carbon pool. This means that wetlands do an incredible job at regulating the amount of carbon that is in our atmosphere; excess carbon, as we have been seeing as a result of the burning of greenhouse gases, is one of the main drivers of global warming. So for now, wetlands actually play a role in removing excess carbon from the air— but this won't always be the case. While most wetlands are currently some of the most productive systems on Earth, undergoing photosynthesis at such a rate to suck greenhouse gases out of the atmosphere and transform it as plant matter, data suggests that there is a fine balance here. Scientists have been suspecting that once climate conditions reach a certain tipping point, wetlands will actually make the switch from being carbon sinks (taking carbon out of the atmosphere and keeping conditions in control) to being carbon sources (actually producing carbon and adding it to the atmosphere).
In this sense, wetlands are a microcosm of the widespread effects of climate change. The loss of ecological balance will be observable even here in New Jersey— a reminder of how short a window we have to act on climate policy. If state and community leaders do not act to develop a comprehensive plan to protect New Jersey's fragile wetlands, it is unlikely that the state will be able to reach its climate goals set forth by Governor Murphy. As a state with such a considerable amount of coastline, it is important that we integrate wetland protection and mitigation strategies as a central component of our climate plan. While advocacy groups in the area like Save Barnegat Bay are pleased with the fact that state leadership has been bringing the importance of wetlands into the conversation, many are concerned about the continued use of dirty and outdated infrastructure such as diesel-powered trains that are contributing to the climate problem here in NJ.
On local and state levels alike, we should not abandon the everyday protections that are essential to the environment and thus the protection of our wetlands. The issue of protecting these systems is totally non-partisan— their survival is our survival, too. Wetlands are ripe for the taking in terms of constructing meaningful action around their conservation because they are relatively easy to identify in their scope and therefore manage, something that is often not the case with environmental issues. New Jersey needs responsible leadership that recognizes how quickly and how proactively we must act in preventing a climate catastrophe.
Britta Forsberg
Executive Director, Save Barnegat Bay

Avery Lentini
Executive Assistant, Save Barnegat Bay
Share: