CATA- The Farmworker Support Committee is a grassroots immigrant advocacy organization that was founded by farmworkers in New Jersey in 1979 and currently works with the Latino immigran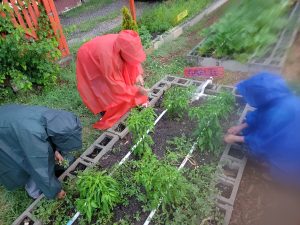 t population in southern New Jersey, southeastern Pennsylvania, and along the Delmarva Peninsula. CATA's work addresses workers' rights, health and safety in the workplace, immigrant rights, and food justice.
As a member of EarthShare New Jersey, CATA has been able to share it environmental and food justice work across the state. Focusing on issues of food justices, environmental justice, and agriculture is a key element of CATA's work in the immigrant community. We believe that food is a basic human right and that everyone should have the right and access to healthy, organic, culturally appropriate food that comes from fair and sustainable means of production.
In CATA's Food Justice Program, we fight for a more just food system – an alternative that values workers' rights and is not dependent on the use of fossil fuels, pesticides, and exploitation. Creating a fair food system means protecting the workers who help get our food from farm to table. CATA offers health and safety trainings to farmworkers and other immigrant workers throughout South Jersey, making sure that workers are aware of their rights, what precautions they should be taking, and what rules and regulations are in place to protect them while they work in the fields exposed to pesticides and extreme temperatures.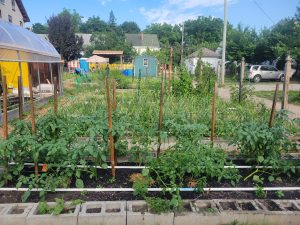 CATA has Organic Community Gardens in New Jersey, Pennsylvania, and Maryland, which provide the space for people to grow their own organic food, practice working cooperatively in a group, reclaim sustainable agricultural knowledge, and build food sovereignty in their communities. In our NJ garden, located in Bridgeton, NJ, CATA hosts a weekly Market Day during the harvest season to sell at affordable prices the organic produce from the garden to the community.
In 2021, CATA started the Youth Food Justice Internship Program for high school students in Bridgeton, NJ. Participants in the program learn about CATA's work, food justice, sustainable agriculture, and gardening in an all-encompassing program with hands-on and educational components. Interns work in CATA's community garden, helping to plant, care for, and harvest the produce. They also run market days and do community outreach to raise awareness and share information on the garden and CATA's work. During the internship, they will learn about the history of agriculture in the United States, farmworkers, workers' rights, and herbal medicine.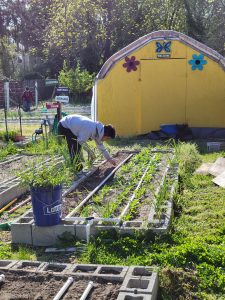 Another piece of CATA's Food Justice Program is to provide education on agroecology, a holistic approach to sustainable farming that works with the environment, and herbal medicine. CATA hosts programs and events where community members can learn how to identify native plants in New Jersey and learn about their medicinal properties and uses. Many of CATA's members also have strong ancestral knowledge of natural remedies that they share with others at Herbal Medicine Exchanges that CATA hosts throughout the year.
You can learn more about CATA's Food Justice Program and the other work we do at www.cata-farmworkers.org.