My Little Slice of Heaven
Why I love the New Jersey Coastline
Theodore Palumbo Jr. – October 10, 2022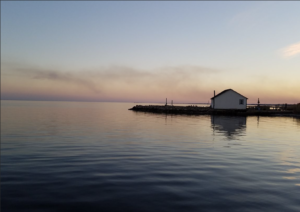 Introduction
It could be scent of salt water in the air, maybe it's the sound of breaking waters on the surf that have their own melodies and drama and possibly it's the vast shoreline and whether it's rainy, cloudy, snowy or sunny can make me smile. The shoreline it a different world to say the least just ask the millions of travelers parked on the Garden State Parkway every summer season weekend. It transports you to another realm, a way of life that's only the Jersey shore.

Salt, Sand, Surf & Seagulls
The minute your toes hit the sand you feel it, you see it and you can tell Dorothy is no longer in Kansas. Watch and hear the waves break on the sand and sand crabs dig deeper to avoid being a morsel for a various types of sea fowl. For the next few hours you effortlessly attempt to achieve the perfect tan, or the incredible burn.
The Birds of the Coast
There's plenty variety of coastal birds throughout New Jersey. We have petite birds that whistle through the sky, diving in and out the water like dive bombers on a mission. New Jersey also has majestic birds of prey, that soar through the sky's like satellites spying on innocent creatures below.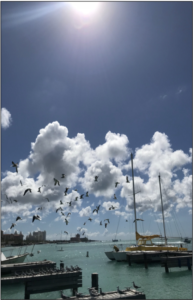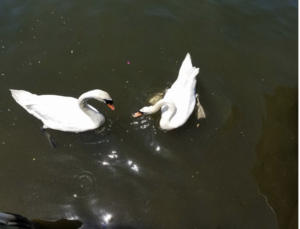 The population of coast birds have been growing. Migrating birds seem to be coming back too, but it's only because of our efforts cleaning and not disturbing the environment.

The Coast to Coast
Earthshare New Jersey does a wonderful job of spreading the word and educating adults and children on why we need to protect our natural resources. The events and activities Earthshare New Jersey schedules invite all to participate in learning more that can be done to help keep this movement strong.
One of the events I am honored to be a part of Earthshare-NJ Rocks. This event has grown over the pass 5 years into a specular activity. Educating the audience on why we do what we do to save this natural resource. I'm lucky enough to be able to call the Jersey shore my home. So being able to assist this fine organization on spreading the word is a pleasure.

Through it all… I love where I live and wouldn't give it up for the world. I want this for my daughter, my family and for my friends. We need to treasure the moments and share the time so others can love it as much as I do.