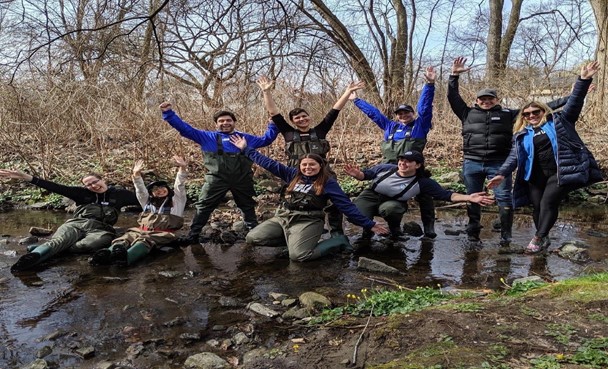 Teaneck Creek Conservancy is a member-supported, non-profit organization that is dedicated to the reclamation and protection of the environmental, cultural, and historical legacy of the Teaneck Creek watershed. The non-profit supports a 46-acre passive trail forested wetland park that is owned by Bergen County Parks Department.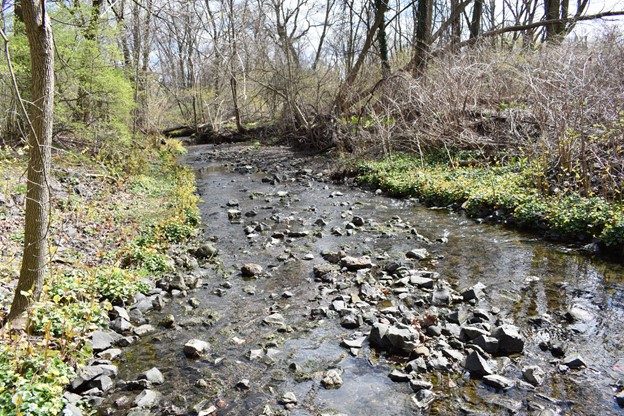 Since 2001, they have been working hard to transform a once-neglected dumpsite into a place of natural beauty. They have created a 46-acre urban paradise complete with 1.3 acres of trails, an Outdoor Classroom, and eco-art installations that inspire. The Teaneck Creek Park serves as one of the few remaining natural open areas within the heavily urbanized landscape of northern New Jersey. The park's importance is amplified by its location, creating an oasis for both humans and animals within one of the state's most densely populated areas.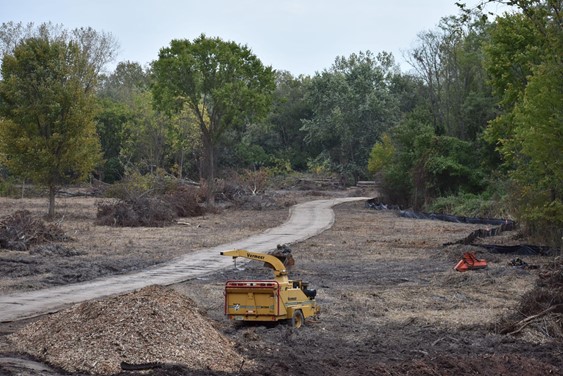 Teaneck Creek Conservancy's park is currently undergoing a Restoration Project with the County of Bergen. The project will restore native plants, improve stormwater management, and improve water flow within the park. This restoration is highly significant, as it is the first use of regenerative stormwater conveyance for habitat restoration in the state of New Jersey. As part of this historic project, Teaneck Creek Conservancy is working to improve public understanding of stormwater management and its impacts on the ecosystem and surrounding community. The park is currently CLOSED aside from the Fycke Lane Entrance and Outdoor Classroom Area. They hope to reopen the entire park to the public by the Summer/Fall of 2022!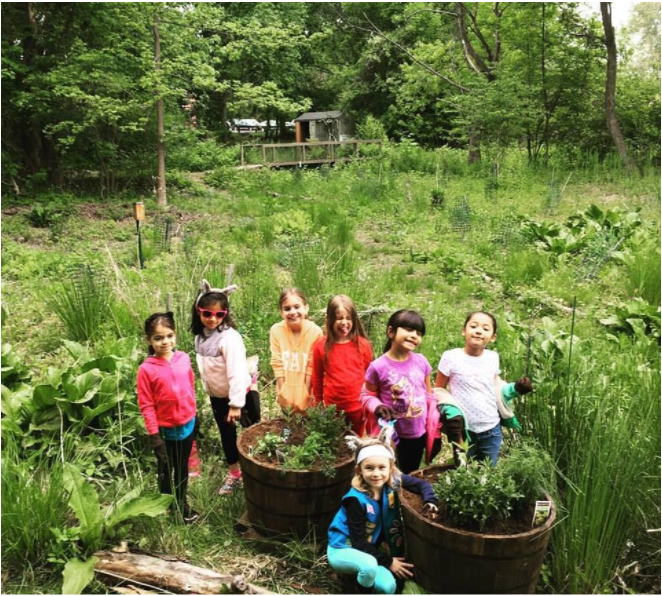 Teaneck Creek Conservancy engages community members in programs and events that cultivate creativity, historical exploration, and a passion for the natural world. Some of these activities include environmental education programs, birding courses, nature tours, water quality testing activities, ecological art exhibits, and volunteer trail and park maintenance. These programs inspire people of all ages and provide them with hands-on learning experiences which help to build awareness about habitats, clean water and ecological stewardship.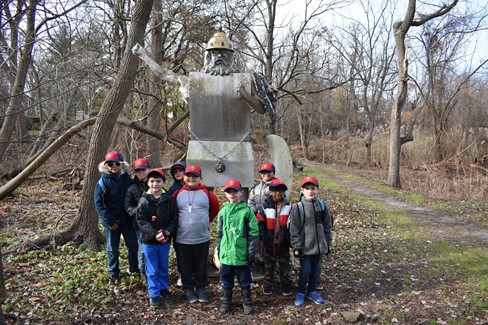 Teaneck Creek Conservancy is unique in its commitment to communicating the history and ecology of the park through ecological and artistic endeavors. The signature EcoArt installations build on a community model that emphasizes the natural synergy between the arts, the environment, and education. Led by their EcoArt committee, artistic projects are identified and an appropriate EcoArtist is commissioned. In collaboration with the artist, activities and curriculum are developed for local school children and the community at large.
For more information on happenings at the Conservancy and updates on the Restoration, please visit their website at www.teaneckcreek.org or follow them on Facebook and Instagram @Teaneckcreek to learn more.