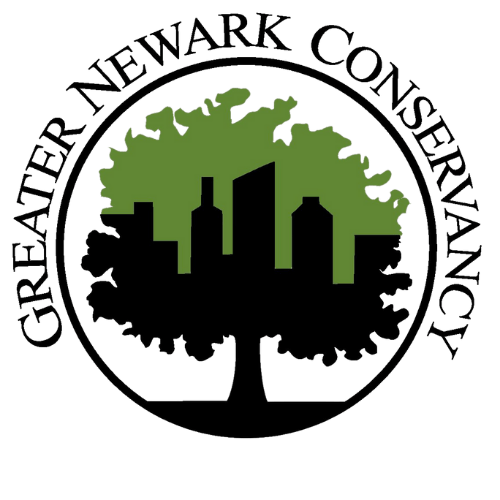 A haven in the middle of Newark, Greater Newark Conservancy is a beautiful garden and urban farming space where all community members can explore, learn, and escape in nature. Greater Newark Conservancy envisions each and every individual in their community living healthy, productive lives in harmony with nature. They commit to centering equity and opportunity in all of their programs and throughout their organization. To advance this vision, they create opportunities for people to engage in community gardening and farming; to access locally grown, nutritious produce; to experience personal growth through environmental education, youth leadership training, and support for returning citizens; and to invest in their neighborhoods through collaboration with partner organizations to plant seeds, to grow community, to change lives.
They achieve their mission through inter-related programming areas of environmental education, community greening and urban agriculture, environmental justice, and job training.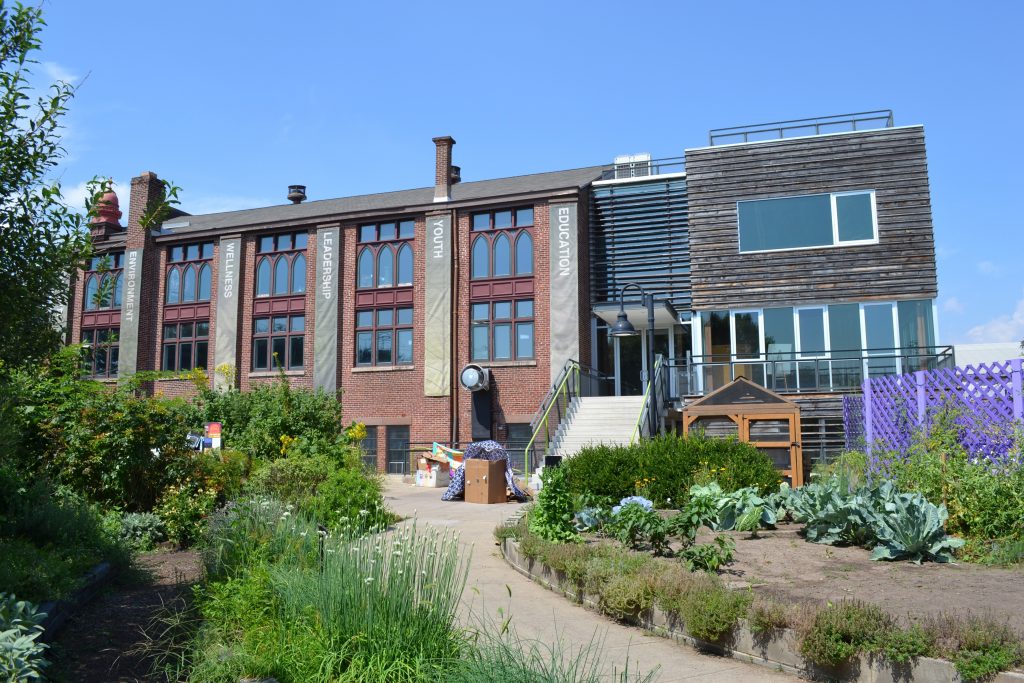 The Judith L. Shipley Urban Environmental Center, which opened in 2004, was the very first urban environmental center in New Jersey. Located in downtown Newark, the center is 1.5-acres of outdoor exhibits with 10 thematic gardens, a hydroponic greenhouse, a beautiful pond, compost center, and chicken coop.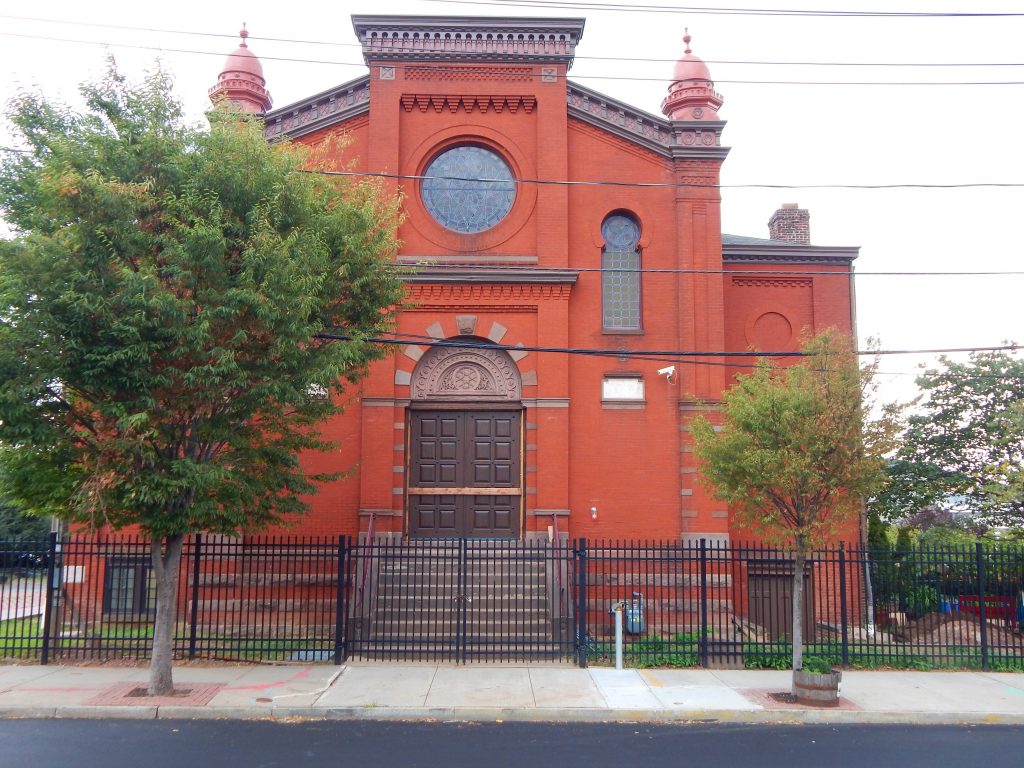 Throughout the summer the grounds are bustling with children and community members taking part in their Newark Youth Leadership Program, STEAM education events, and family cooking classes. As a centerpiece to the environmental center, their historic Education Building, which was once a synagogue and church, hosts summer camp programs, cooking demos, and more.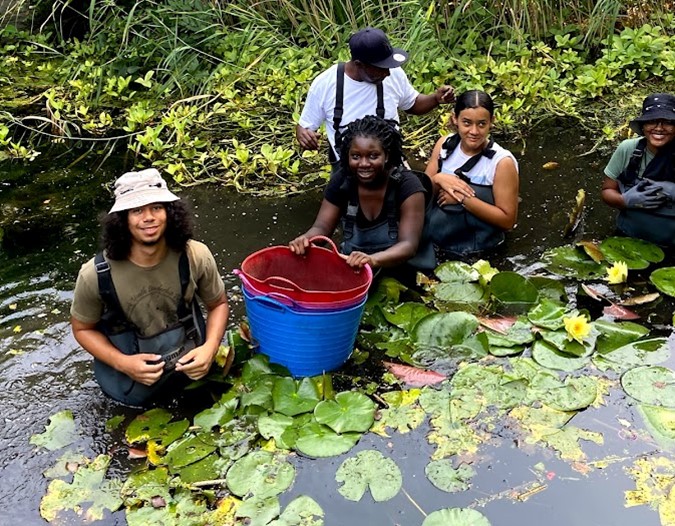 The Conservancy also hosts and partners with the Urban Agriculture Cooperative, an organization dedicated to connecting local growers to urban consumers to improve and empower the local food economy. Their project, The Cooperative Market, is an online and year-round farmer's market that equips local and NJ-based farms with the means to supply customers with fresh, delicious, and locally grown fruit and vegetables. Check out their farm stand where they sell their locally grown produce and act as a pickup site for Urban Ag's online farmers market.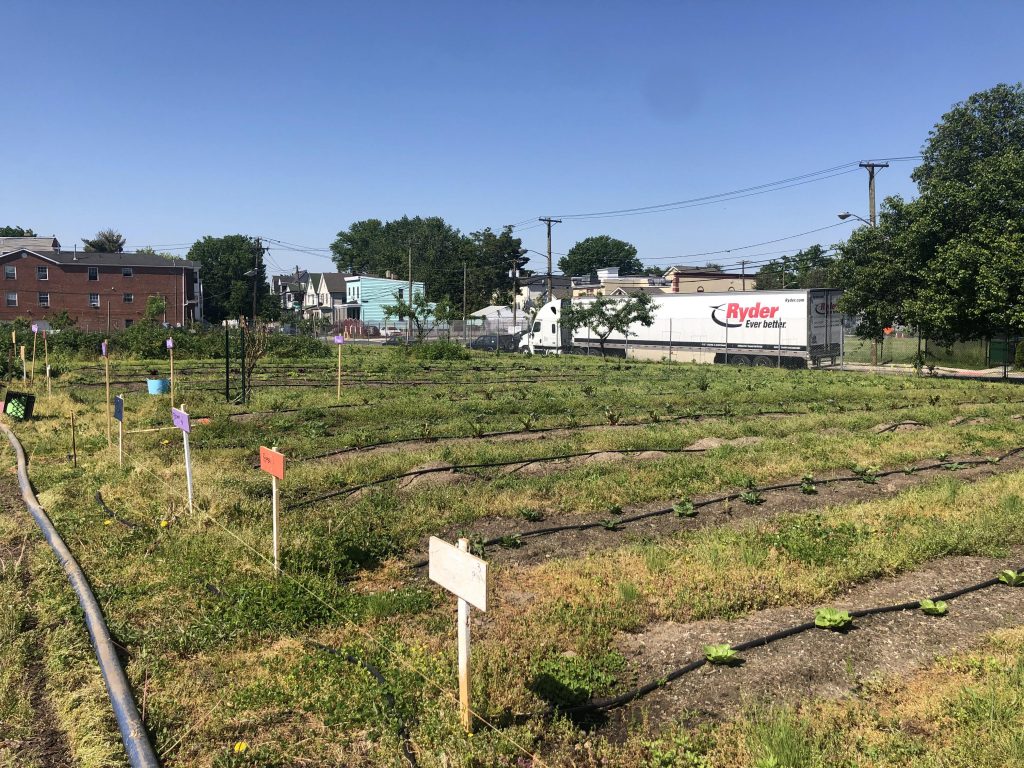 Where is this fresh, locally grown produce from? The Conservancy's Hawthorne Avenue Urban Farm! Almost like a secret garden, in the middle of an entire urban space, the 3-acre site grows rows upon rows of eggplant, peppers, tomatoes, beans, squash, and melons. There is also an entire orchard of over 130 fruit trees, including apple, peach, pear, fig, and cherry. As part of the Plot It Fresh program, local community members grow their own veggies in the 250 raised beds on the farm, and children from the neighboring school visit the school garden for hands-on lessons. The Conservancy built and has been managing the farm, along with the help of hundreds of residents, their Newark Youth Leadership Project interns, Plot-It-Fresh community gardeners, and numerous volunteers since 2012.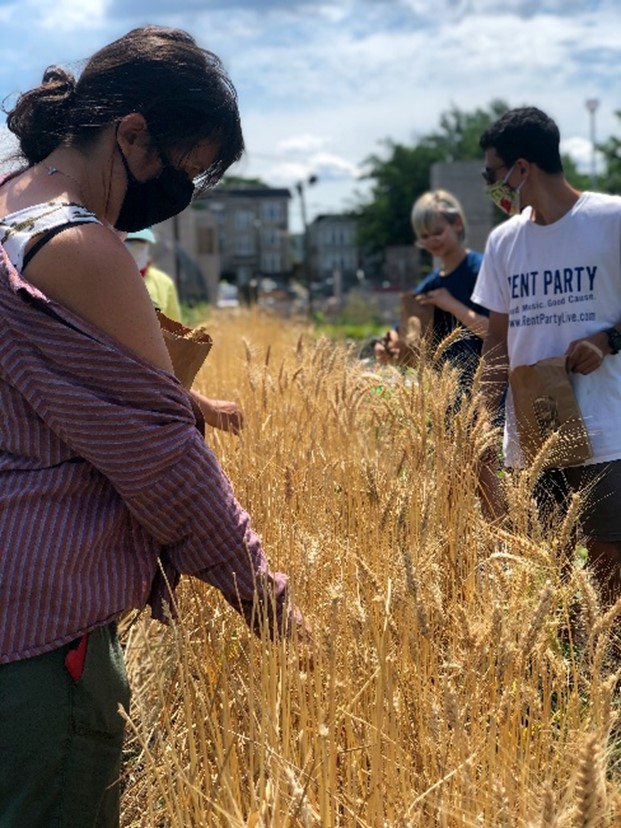 Greater Newark Conservancy provides resources for their community members to gain access to healthy produce options, connect the community, steward greening efforts, and be an education hub. Come enjoy the grounds, participate in programming, or volunteer at one of their sites! Learn more at their website citybloom.org and follow them on Facebook, Instagram, and Twitter.
Share: