Since 1987 Greater Newark Conservancy has been a leading nonprofit organization providing access to green spaces, nutritious food, wellness education, and youth development for their community members in and around Newark.
The Conservancy fosters collaboration at the intersection of environmental, food, and racial justice to promote the health and well being of Newark residents. Their programs work to reverse the long history of systemic racism to improve social determinants of health. With two locations in the city, an urban learning center and an urban farm, the Conservancy provides boundless resources and opportunities to engage residents which they have continued throughout the pandemic in both a virtual and in-person setting.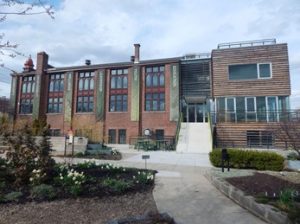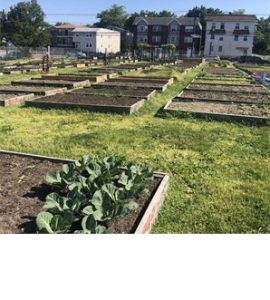 The Conservancy envisions Newark and its surrounding communities with universal and equitable access to nutritious food and a green, resilient, sustainable, and healthy urban environment for living, work, and recreation. To do so they host a number of programs throughout the year like their community seed share and plant distributions, volunteering at their outdoor learning center and urban farm, Second Saturday Family Adventure monthly STEM education program, and the Family Fun in the Kitchen monthly cooking classes.
Through their community seed share program, Newark-based community and home gardeners are able to access free fruit, vegetable, and herb seeds that they can use to start growing their own food! These seeds, which are received as donations from large seed companies dedicated to food sovereignty, help community members claim ownership of their food systems and gain access to healthy and delicious food. Local gardeners are also able to receive seedlings from the Conservancy through their annual cool and warm season seedling distribution, further helping Newark residents gain food sovereignty.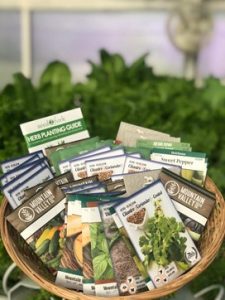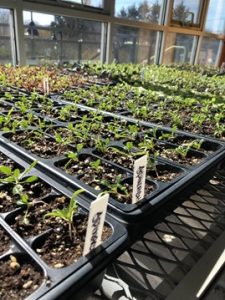 Every month the Conservancy hosts in-person community programs, Second Saturday Family Adventure and Family Fun in the Kitchen. These programs allow families to get outdoors to explore the Judith L. Shipley Urban Environmental Center and STEM education like learning about the power of wind or exploring animal hibernation in the winter. At Family Fun in the Kitchen, vegan Chef Afi Green teaches participants delicious and healthy recipes that use fresh and local ingredients. Some recent recipes participants have enjoyed are tempeh empanadas, veggie burgers, and vanilla cupcakes.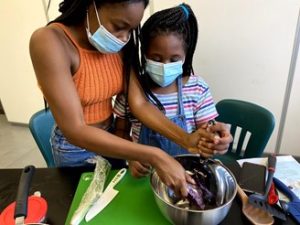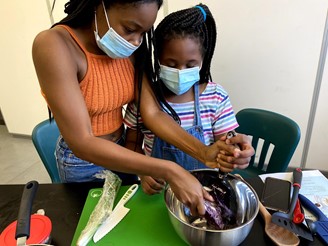 Take part in the fun this spring by taking part in their programs and celebrating Earth Week with Greater Newark Conservancy! During the week of April 18th to 23rd the Conservancy will be partnering with other community organizations to celebrate the earth at the Hawthorne Ave Urban Farm on Monday (4/18) and Saturday (4/23). The Hawthorne Ave Urban farm is a 3-acre site with rows of eggplant, peppers, tomatoes, beans, squash, and an entire orchard of over 130 fruit trees. Participants will be able to explore the grounds and participate in informative activities like Steam Urban's The Power in radical Education workshop and the DIY Contractor tutorials that will show participants how to build raised beds, provide access to free books, and have a hayride and food for everyone to enjoy!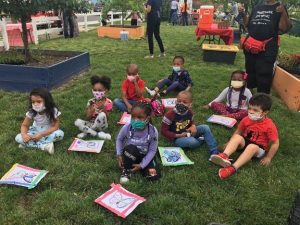 Come enjoy the grounds, participate in programming, or volunteer at one of their sites! Learn more at their website citybloom.org and follow them on Facebook, Instagram, and Twitter.
Submitted by Michele Robinson, Director of Operations and Special Projects at
Greater Newark Conservancy