Being hunkered in for Covid just stimulated me to find new and exciting ways to challenge myself and the result is I am now a hydroponic junkie.
Yes, I was one of "those" people when February 2020 hit, I saw things coming before shelter in place hit. My basement "bomb shelter" had more than toilet paper (there was lots of that, sorry), but enough staples to keep us going for six months if things went into the crapper (which they did, sort of). When shelter in place hit, my wife and I took it seriously. Normally I am fairly pragmatic, in this case without any data and things changing daily I was not leaving my house at least until July; six-foot spacing was 20-foot spacing; getting groceries was an event. Enter Hydroponics.
As we went into a new reality, with a whole set of unknowns, the questions in my mind started about where our food was going to come from. I wondered each time I called in an order to the grocery store (Washington Crossing actually had a store that packed for you, Insta-Cart made me nuts) that the answer to "Lettuce?", would be NO. A scary thought because we eat lots of salads.
Being a serial entrepreneur, I started to think how cool would it be to have a store in a strip center, have a hydroponic farm in the back, and have fresh lettuce every day that people could pick up. The problem is, I am not a farmer, not a scientist, certainly not a green thumb, and not mechanically inclined. I knew nothing about hydroponics except it seemed to be something that cannabis growers used to do indoor plants. What I did know was that it seemed to be an evolving science and it looked way cool. And I would have a sure way of getting fresh lettuce every day.
Enter Kurt Padavano, a lifelong business friend in the real estate industry who has an Ag-degree from Penn State. Kurt was recently "retired" like me, I told him what I was thinking, and lo and behold he was actually 2-steps ahead. The good news is Kurt is a green thumb, a farmer, and mechanically inclined plus brilliant. I then sought out hydroponic experts in the industry to speak to and found Dominick Mack, the operations manager for Bright Farms, a way cool hydroponic supplier of leafy greens to the grocery market industry. I was not looking to be one of them and Dominic took me to school on horizontal hydroponics. So much to learn, so much to consider, so many choices!
Fast forward 90 days and I was becoming pretty smart about this stuff. Along the way, I ruled out the farm in a retail center, way too much work, way too much risk, the math for crop yield was skewed, and keeping the farm going was no simple task. My grandiose ideas of franchising farm stores around the US were not viable (not without a lot of risk and way too much work than I wanted in my "retirement"). I decided a vertical system was where I would begin and I would do it in my finished basement. I ruled out the horizontal floating rack system (too many square feet). I wanted to start with a turn-key system with lots of technical support, I wanted to go vertical.
So, Kurt and I both purchased systems from Zip-Grow in Canada, a really cool vertical all-in-one system. I enrolled in Upstart University and took classes in hydroponics. I read the Bible on hydroponic farming, Howard Resh's " Hydroponic Food Production." I watched YouTube videos to see if I could somehow resurrect my franchise model and business plan (this confirmed it was DOA).
In early October, I ordered my system and my pallet of boxes arrived on an eighteen-wheeler. In December, I lugged them into the basement and started building. By January my farm was built (I did it myself, shocking my wife and shocking me, it took 10 hours but I did it). I set up my nursery and put my pelleted seed (this is an important trick) into my rock wool (another important trick) with my 50% nutrient-solution (trick #3), grow light 6" high (too high), and watched my little babies grow. Then time to make my first transplant taking the rock wool cells into the towers. And voila…in three weeks lettuce! Way too cool, every night fresh lettuce, plus the joys of watching nature do its thing.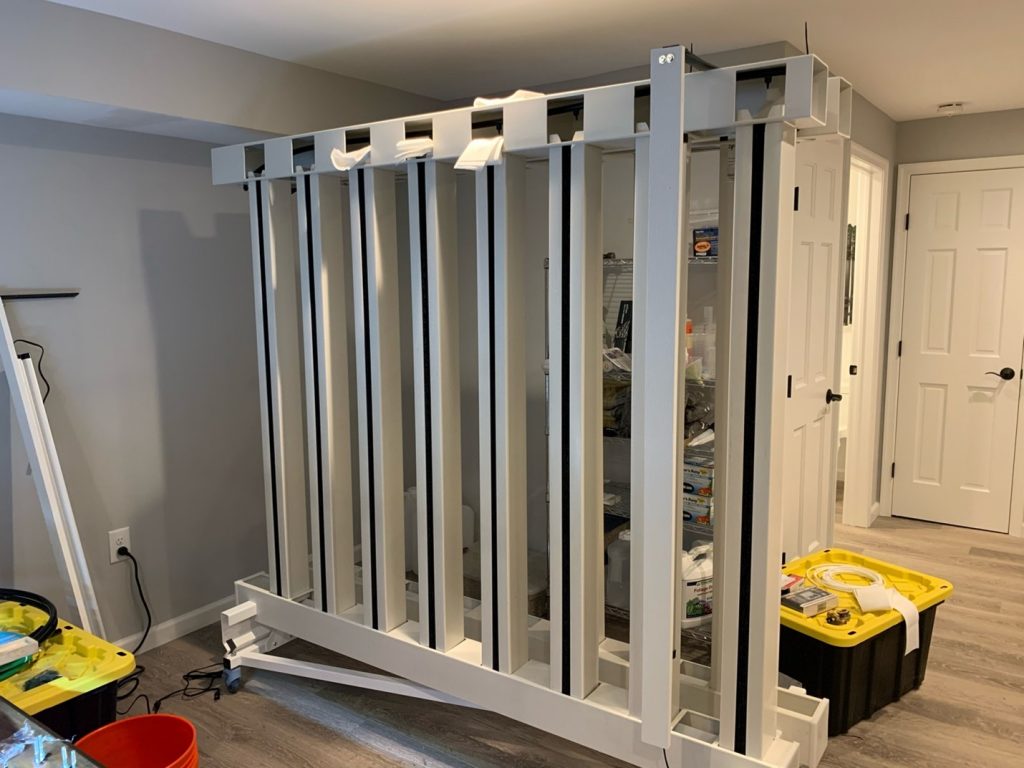 Of course, when people come to see my farm they want to know where the cannabis is. I smile and say I can always be bribed (not really). A farm with fresh leafy greens every day plus instant herbs for cooking is just fine with me!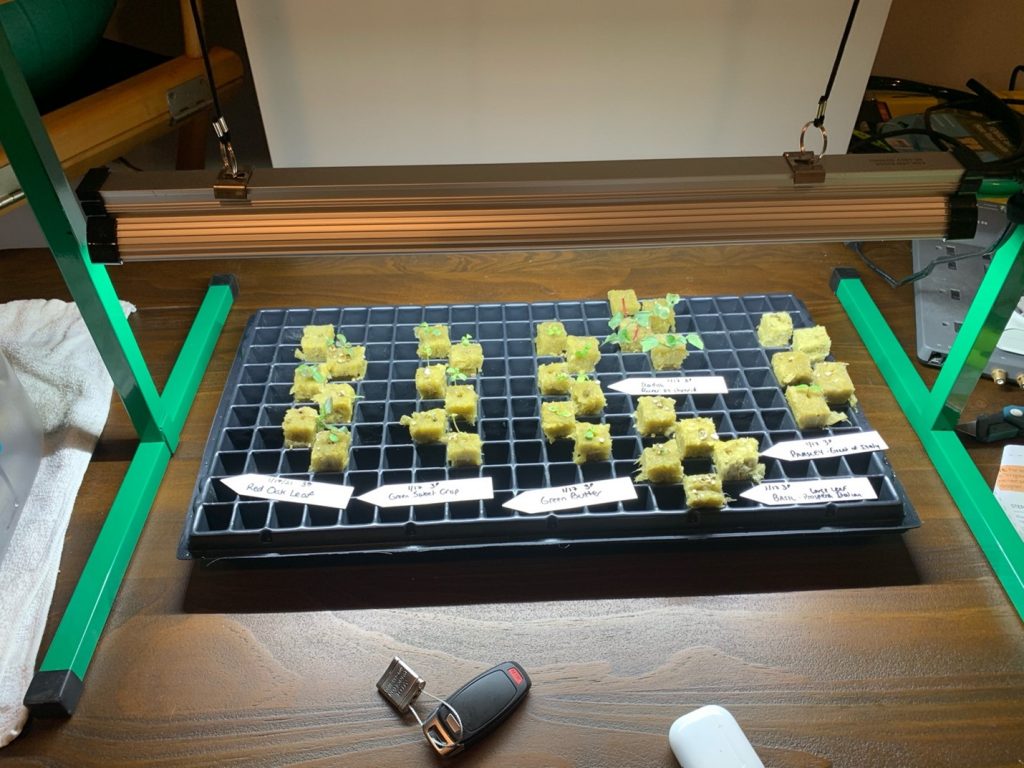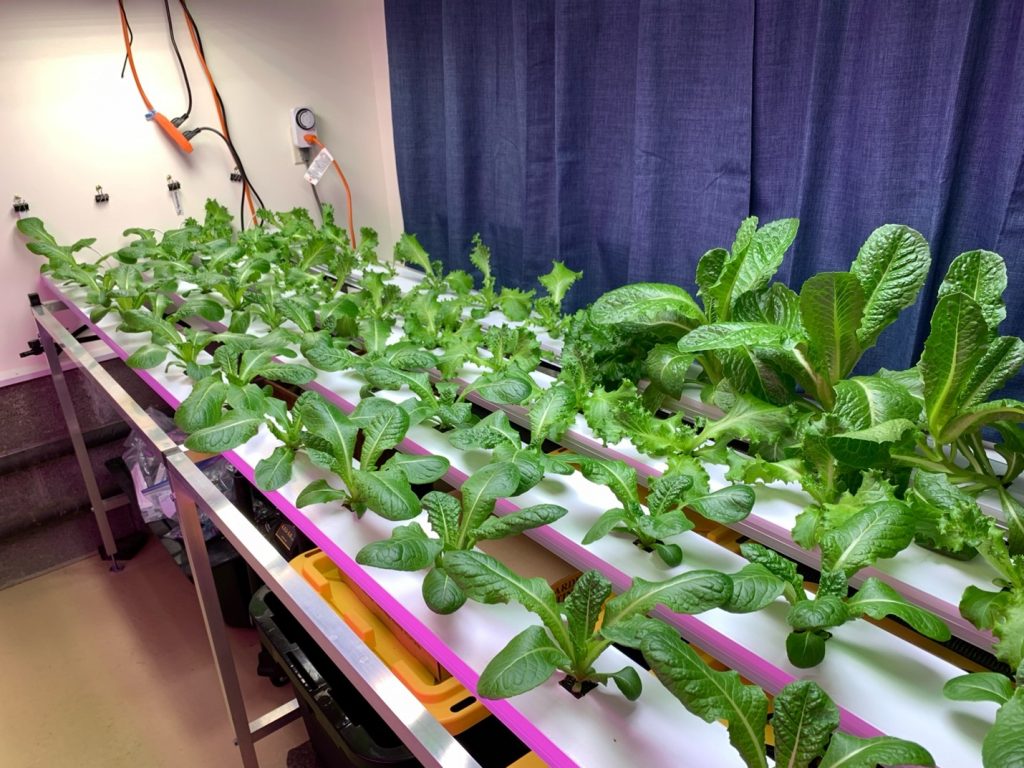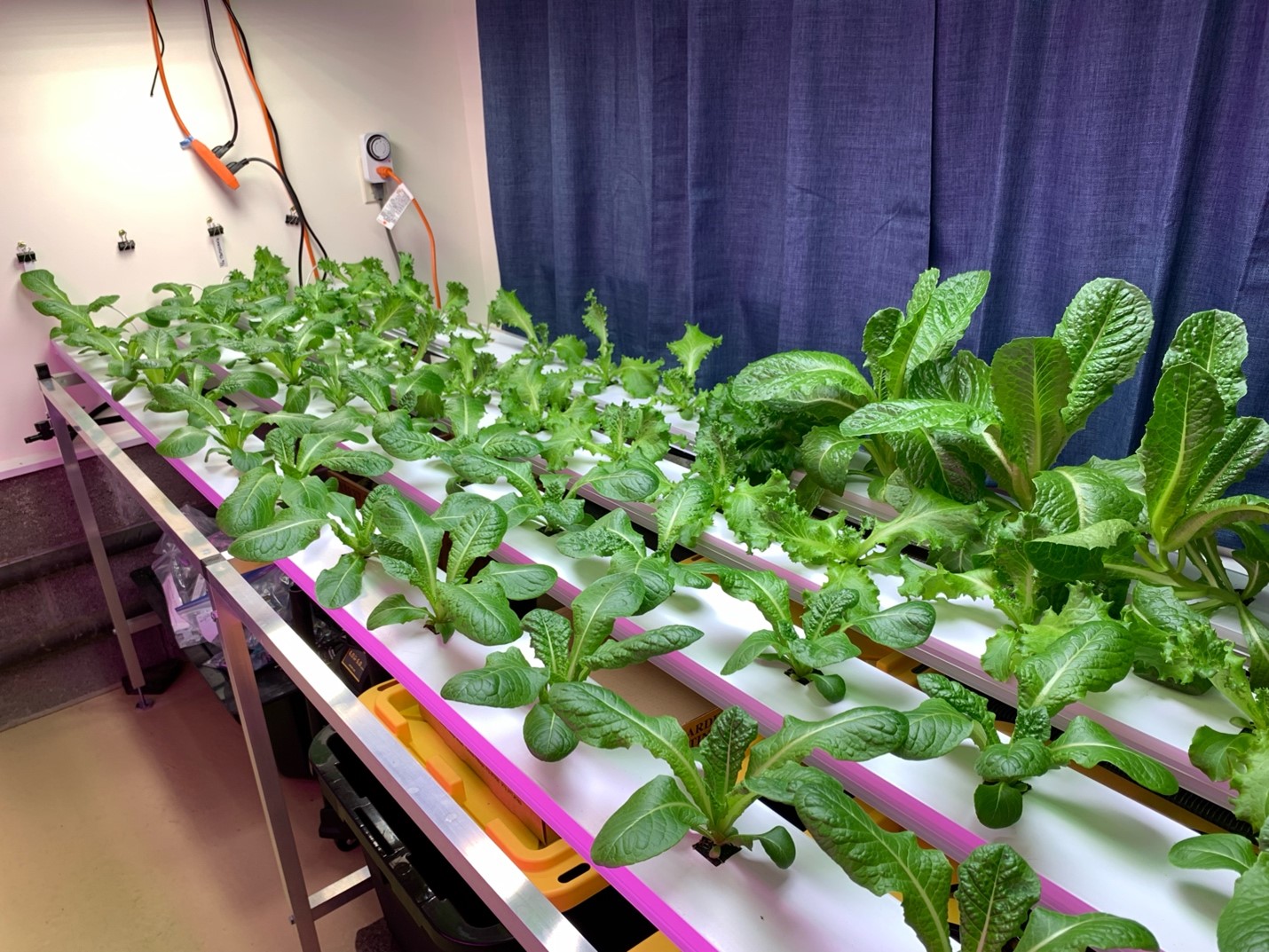 So what's next…so much. 10 Lessons learned from Kurt's ongoing experiments and me, "Farmer Phil":
1. Vertical farming has lots of issues and challenges which are solved by horizontal systems (Dominic predicted this)
2. Horizontal is probably better than vertical: time to test a simple horizontal system that Kurt designed using floating racks, combining some "staking ideas" so we go vertical, testing should start soon
3. Dry fertilizer beats liquid: switching from liquid fertilizer to dry mix solutions is key to stable solutions
4. Plant a different crop mix, more red leaf lettuce, less crisp, much less parsley, more cilantro, about the same basil, more romaine
5. Search for the answer: dripping water from the towers to the pan I had manufactured still makes no sense, why does mine drip and Kurt's not?
6. Dripping stinks: plants dripping on the floor did not make my wife happy: so get Trenton Sheet Metal to create a large aluminum drip pan, happy pan happy wife.
7. Adding "nutrient solution" (water with fertilizer) every three days is a drag and so is making RO water (reverse-osmosis water, who knew): so when designing the drip pan make it so it can also be a large water reservoir so I have 40 gallons running instead of 10. Instead of adding water every 3 days I will add every 10 days (what a pain) and had my handy neighbor help me install a mounted reserve osmosis line tied right to my sump pump (for wastewater) and to my plumbing
8. Make sure light does not hit the water reservoirs through the holes the way constructed, lots of algae, very messy: design black covers to keep the light out (light and water are BAD).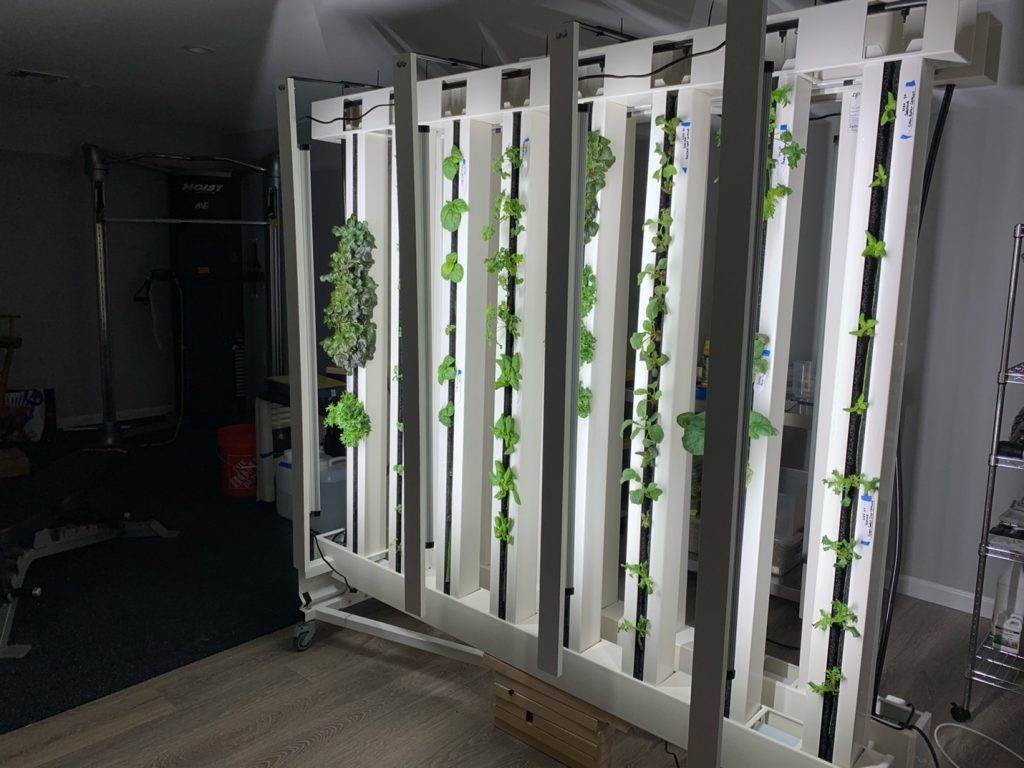 For the last two I will give you my final truths.
9. Hydroponic farming is fun, way fun actually, and a blast! It will be revolutionary long term. Kurt Padavano designed a horizontal-stacked solution solving the vertical issue and with all the advantages of a horizontal system
10. Farmer-Phil is here to stay, what a totally cool hobby, fresh greens year-round, environmentally sound, and most of all super fun.
HYDROPONICS, I LOVE YOU!!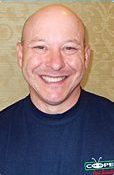 Phillip Cooper
Owner of Cooper Pest Solutions for 34 years, growing it to the largest privately owned pest control company in NJ before it was sold in 2018,
Former EarthShare New Jersey Board Member, Vice President
Share: