Clean Water Fund's Autumn Toast to a Healthy Environment
What better way to celebrate the bounty of fall than golden autumn colors, crisp weather, yummy harvest fare and time spent with family and friends at Clean Water Fund's 5th Annual Autumn Toast to a Healthy Environment wine and chocolate … Continue reading →
Posted on September 30, 2014
Environmentally Friendly Events Across New Jersey This Fall
Summer is coming to an end and fall is approaching. To welcome this new season, EarthShare New Jersey's member groups have many fun fall activities and events planned. Flat Rock Brook Nature Center Englewood, NJ Great Fall Festival Friday, October … Continue reading →
Posted on September 9, 2014
Flat Rock Brook Prepares for Cold Weather with Essential Oils

Lavender, Bergamot, Eucalyptus, Tea Tree…the list goes on. These essential oils can heal an ailment, make the air in a room more pleasant, or spruce up a homemade lotion. You've heard of them, and maybe have even used them, but … Continue reading →
Posted on August 29, 2014
ANJEC Helps Make The Most of NJ's Open Space
Photo: Roxbury Township Environmental Commission volunteers tending the apiary they installed nest to the town's community garden as a demonstration project. The 7,000 resident bees pollinate the garden plants. This was one of ANJEC's 2013 Open Space Stewardship grant projects. Local … Continue reading →
Posted on August 21, 2014
Join EarthShare New Jersey's "20 for 20 Campaign" for a Cleaner and Greener NJ! Donate Today & Pick Your Project
At EarthShare New Jersey (ESNJ), we're celebrating our 20th Anniversary with an exciting 20 for 20 campaign! Join our 20 for 20 campaign for a cleaner and greener NJ and help meet our goal of raising at least $20,000 for NJ's environment by … Continue reading →
Posted on August 15, 2014
Rain Barrel Art Auction Supports a Cleaner & Greener NJ
The EarthShare New Jersey original Rain Barrel Art Auction continues with upcoming barrels from NY/NJ Trail Conference, the Pinelands Preservation Alliance, and Flat Rock Brook Nature Center being launched on eBay in the coming weeks.  To date, rain barrels for EarthShare … Continue reading →
Posted on August 7, 2014
EarthShare NJ Members Establish Community Gardens
Community gardens are a way to grow your own fresh produce. Some community garden programs also offer workshops on how to plant your own crops, composting, and nutrition. Community gardens are also a good way to get children involved in … Continue reading →
Posted on August 5, 2014
A Guide to Exploring Flat Rock Brook's Trails
Nestled in New Jersey's most populous county is a beautiful sanctuary in an otherwise urban setting just two miles from New York City.  Flat Rock Brook Nature Center, and its 150 acres located in Englewood in Bergen County is recognized … Continue reading →
Posted on July 21, 2014
The Fund for NJ: Where Leadership Inspires Action
This year, on May 30, EarthShare New Jersey honored Edward Lloyd with the ESNJ Environmental Stewardship award at the annual EarthShare Celebrates event. At last year's event, the award went to Candace Ashmun. The Environmental Stewardship Award recognizes individuals who have … Continue reading →
Posted on July 3, 2014
Clean Ocean Action Rain Barrel Auction
On May 30, 2014 EarthShare New Jersey launched the Rain Barrel Auctions which will run from now until the end of 2014.  Thanks to a donation of barrels from Ocean Spray Cranberries, Inc. in Bordentown, N.J., each of the 24 members … Continue reading →
Posted on June 13, 2014
Enter the "NJ Best & Beautiful Outdoors" Photo Contest
Enter the "NJ Best & Beautiful Outdoors" Facebook Photo Contest and you can win two tickets to the EarthShare New Jersey Celebrates 20 Years Reception! Like our Facebook page, click on our contest app, then upload a photo of your … Continue reading →
Posted on May 14, 2014
PVH Corp: EarthShare NJ Partner Spotlight
How do you take a large company from having no formal environmental policy or strategies to one of the leaders in their industry on a global level in just 5 years? For PVH, the answer is through the grassroots efforts … Continue reading →
Posted on May 8, 2014
Rain Barrels Raise Awareness and Funds for NJ's Environment
EarthShare New Jersey will introduce the original Rain Barrel Art Auction during our 20th Anniversary Celebration on May 30, 2014, 6:30 p.m. at Grounds for Sculpture at 18 Fairgrounds Road in Hamilton, N.J. The auction will continue on our website through December 31, 2014. Purchase tickets to attend … Continue reading →
Posted on May 2, 2014
Arbor Day Facts and Friends from EarthShare New Jersey
Happy Arbor Day! Today we are thankful for the trees. Not only are they habitat for many birds and other creatures, they also produce clean air to breath, provide us shade from the sun, and create a cozy spot to … Continue reading →
Posted on April 25, 2014
Celebrating Earth Day: Events Around New Jersey
The very first Earth Day was April 22, 1970. Senator Gaylord Nelson from Wisconsin wanted to make environmental issues politically important and organized the first Earth Day celebrations. It was a day of action and education that brought different environmental … Continue reading →
Posted on April 19, 2014
EarthShare New Jersey Celebrates Its 20th Anniversary at Awards Ceremony and Reception Showcasing the Beauty and Bounty of NJ
On Friday, May 30, 2014 from 6:30 – 10:00 p.m., EarthShare New Jersey will celebrate its 20th Anniversary at Grounds for Sculpture at 18 Fairgrounds Road in Hamilton, N.J. The 42-acre sculpture park and museum, located on the former site … Continue reading →
Posted on April 17, 2014
EarthFest Overpeck: An Earth Day Celebration by the Hackensack Riverkeeper
Contributed by Amy Jolin, Development Director, Hackensack Riverkeeper The mission of Hackensack Riverkeeper is to represent the natural living resources of the Hackensack River. The organization works to protect, preserve and restore the river and its watershed; and defend the … Continue reading →
Posted on April 11, 2014
New Jersey Natural Gas: EarthShare NJ Partner Spotlight
Charitable organizations across the United States count on the generosity of unrestricted donations to assist with their operating expenses. At EarthShare New Jersey, we have been privileged to partner with companies, large and small, to continue our mission for the past … Continue reading →
Posted on April 3, 2014
CATA – The Farmworker Support Committee: EarthShare NJ Member Spotlight
CATA – the Farmworker Support Committee is a migrant farmworker organization governed by and comprised of migrant and immigrant workers who are actively engaged in the struggle for better working and living conditions. CATA's mission is to empower and educate … Continue reading →
Posted on March 29, 2014
Spring Has Arrived for Birders Across New Jersey
Usually you only hear someone saying I love the seasons of New Jersey in the Fall.  Because who doesn't like the brilliant burnt orange leaves and red caked fall foliage?  Well we Ansel Adams types love all seasons equally; winter, … Continue reading →
Posted on March 20, 2014
The Wetlands Institute: EarthShare NJ Member Spotlight
EarthShare New Jersey is dedicated to supporting the missions of our 20+ member organizations.  It's an honor to raise workplace giving funds and rally company employees behind our members' valuable volunteer projects from beach and park cleanups to osprey banding … Continue reading →
Posted on February 23, 2014
Cooper Pest Solutions: Workplace Giving Partner Spotlight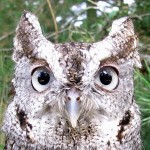 EarthShare New Jersey has had the pleasure of working with Cooper Pest Solutions, a progressive pest control company located in Lawrenceville, New Jersey. As a corporate partner in our workplace giving campaign, Cooper's employees make payroll contributions to their favorite … Continue reading →
Posted on February 10, 2014
A Special Thanks to Our Supporters!
Thank you to all of the workplace giving donors who support EarthShare New Jersey and our many members in their annual charitable giving campaign.  Your contributions do so much to help make New Jersey and our world a healthier and … Continue reading →
Posted on October 30, 2013
EarthShare NJ Launches a New Website!
In an ongoing effort to keep our members and volunteers informed of all the recent happenings and upcoming events, we've made a number of changes to our website!  Over the course of the next few weeks, you'll begin to see … Continue reading →
Posted on October 10, 2013
Earth Treasures 5/30/13
Posted on May 25, 2013