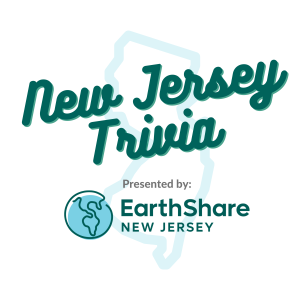 What Players are Saying about New Jersey Trivia
"I had no idea how much Jersey-centric stuff I knew – and how much I didn't know – until I played this totally cool game" – H.C., Maywood, NJ
Join in the Fun!
Bring your employees a fun filled and educational team-building experience! A virtual trivia contest run on an interactive platform. The questions comingle general NJ trivia with environmental facts that people may not be aware of. It focuses on the places, people and events across NJ that make our state unique! This is an exclusive activity for your employees and department of teams within your company to compete against each other. Let's get the fun started!
Each question will have either four possible choices or a yes/no response for participants to select.
Question categories include:
Famous People – Individuals who are from the garden state. Can include anyone; artists, entertainers, writers, scientists, politicians, etc.
Firsts – Notable firsts for the state. Some things may seem obvious, while others are more obscure but have had a broad impact.
Hidden Treasures – This features the places in the state that are truly gems. While the focus may be in nature, there are some notable structures that should also be included in this category.
Historic Places – As one of the original 13 colonies, there are many historic events that have occurred in New Jersey.
Important Events – There are moments in New Jersey's history that laid the foundation for the world we live in today. This includes advances in technology, agriculture, science, transportation, and more.
The Wild Side of NJ – Focuses on wildlife in the state. There are many different types of land and sea creatures that can be featured.
Water Around the State – NJ is surrounded by water and there are tributaries to all of these throughout. Lakes, ponds, rivers, and more have long been at the center of the state and countries' transportation systems. The communities built up around these waterways have helped define the state over the centuries.
How does it work?
EarthShare NJ hosts each game with a live announcer. Challenges can be played online or on mobile devices through an app.
Companies will select a 30 or 45-minute game.
Participants preregister and will be sent a link to sign in when the game begins.
There will be a predetermined amount of time for people to make their selected answer before the next question
Announcer will go into detail for the audience to discover more about some of the answers after they're revealed
Gather your team and get ready to play!
Made Possible By: