I bet my COVID-19 saga beats your COVID-19 saga.
For those of you who may not be aware, Fate (the gods? the Universe? God Him/Herself?) "decided" that the pandemic shutdown / lockdown with its resultant program cancellations and major loss of income just wasn't enough hardship. No, not by a long shot.
I took the call from the alarm company at about 5:50PM on Saturday, May 16 (Note: that date was literally two months to the day that our collective COVID troubles hit the proverbial fan). Now, having gotten a fair number of such calls over the years, I assumed it was a glitch in the system and so I calmly told the operator (who was most likely in Missouri or Indiana) that I'd take ride over to Hackensack and say hi to the firefighters and apologize for them having to scramble to meet what I figured was another false alarm.
There's a point in my short commute to the office where I crest Central Ave. at Summit Ave. in Hackensack and I get a view of what passes for the city's "skyline". On the early evening of 5/16/20 that view was obscured by a massive pall of smoke. Still, my mammalian brain was making excuses ("Nah, it's gotta be a nearby fire that just kicked off our alarm." and "It can't be our shop; nobody's been there for days!") However by the time I threaded my way to the closest – and safest – parking spot to 231 Main Street I was in full lizard brain mode.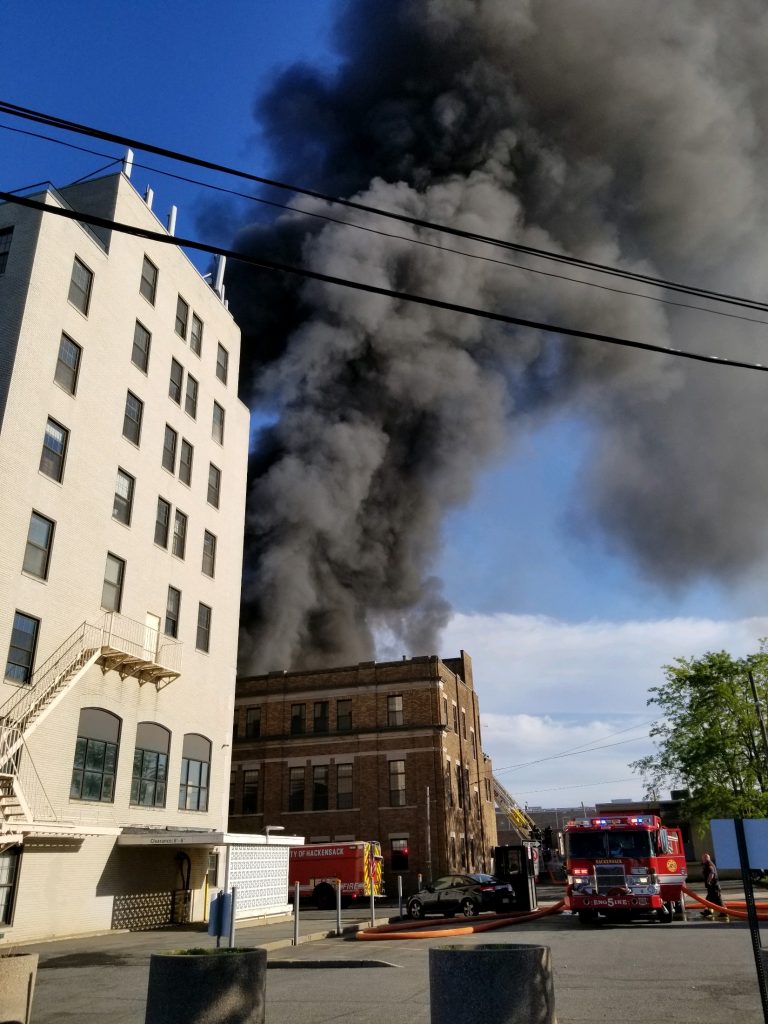 When I finally got eyes on our HQ, what struck me first was that the front door had been broken open and a crew of firefighters had a hose pouring water in. FYI smoke and fire ain't got nothin' on full-pressure fire hoses. It had gotten real. REALLY real. I fumbled my phone out of my pocket, called Captain Bill and a colleague who lives nearby and somehow spoke coherently enough to get the message across to them both. Soon they arrived, relieved me and stayed until the fire – turns out it was in the building next door – was out and they could survey the damage.
God knows I could go on (and on, and on…) but suffice to say that no one was injured as a result of the fire. We lost all our office furnishings and a tremendous amount of gear, including many things that represent our nearly 25 years of clean water advocacy. A total of four dumpsters holding well over fifteen tons of waterlogged debris were carted away. As you read this, our "office", our home since 2002, is just an empty shell taken down to the concrete floor, cinder block walls, bare rafters and a leaky roof. And as the waiting game began as to the options we'll soon be offered by the troika of Boswell Engineering, City of Hackensack and our insurance company, something good happened. We were able to get back on the water!
On May 30, we reopened our Paddling Center at Laurel Hill Park – the place that is STILL, since 1999, the only small boat livery on the Hackensack River – to our first paddlers of 2020. For those keeping score, their names were John and Sarah. Twelve paddlers headed out (and returned safely) after them and everyone had a wonderful time out on their river.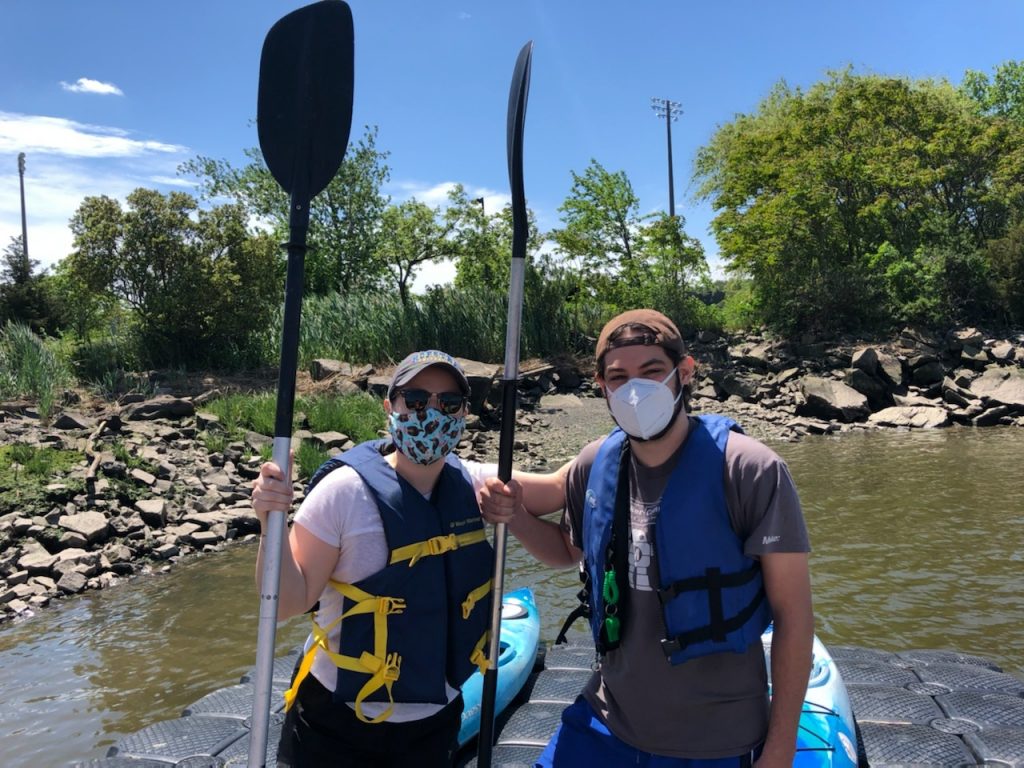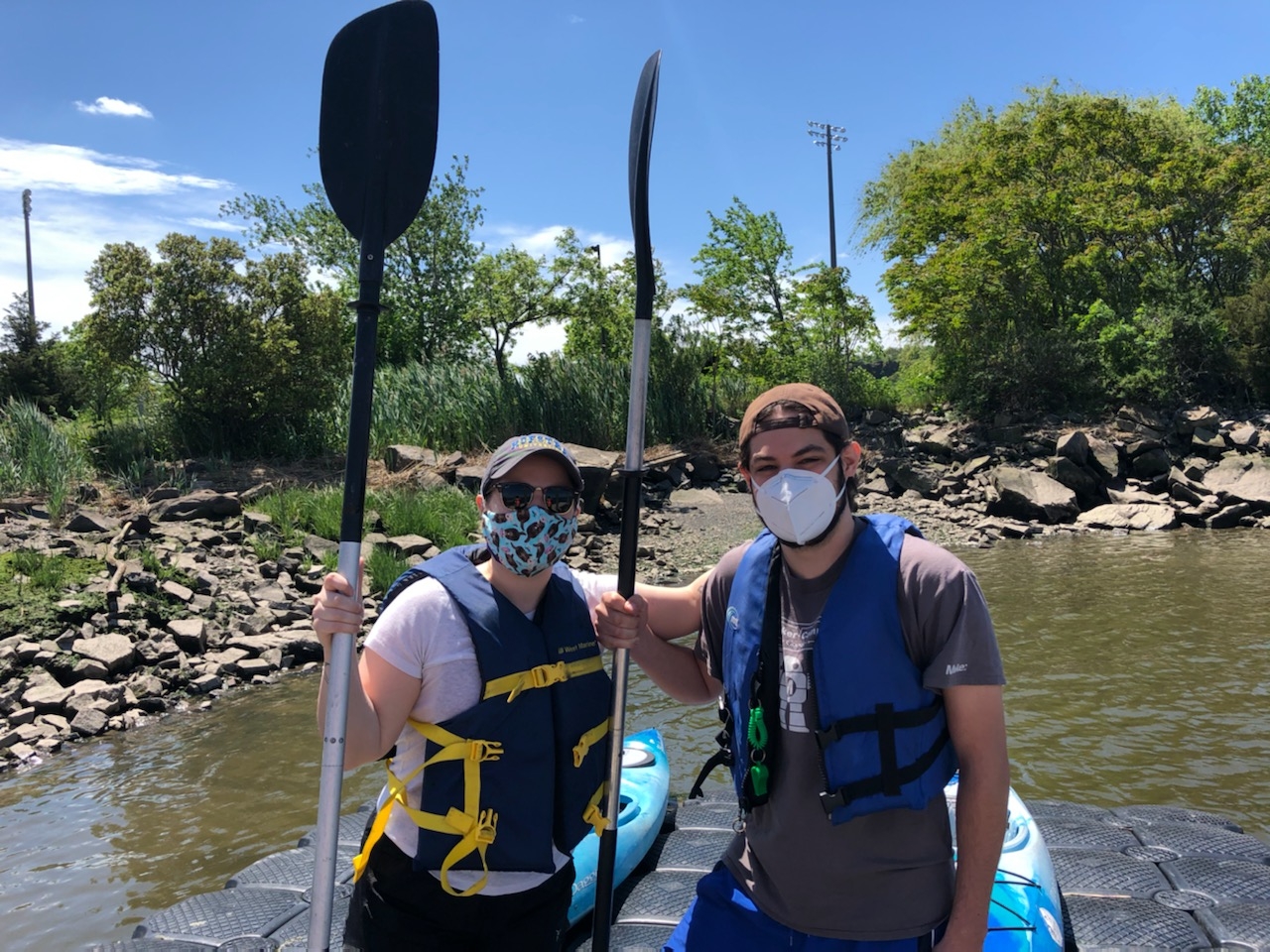 By the following weekend we'd received the green light from Bergen County Parks to reopen our very popular Overpeck Park Kayak Center, albeit with a series of restrictions that seemed overly draconian, even by today's COVID-19 standards. For example, we were allowed to rent only single kayaks; no tandems or canoes because distancing but …
(OK, we get it. In fact, early on in the pandemic Paddling Manager Russ Wilke and I worked out a solid series of health and safety protocols for paddlers and staff so we'd be ready to go. Masks, sanitizing all gear, 6-foot distancing while on line to pay, etc., etc.; all reviewed and approved by both Bergen and Hudson counties.)
… we NEVER put strangers together in tandems or canoes! I can tell you without question that the people who rent such boats are couples! Husband and wife, girlfriend and boyfriend, or mother and son, father and daughter, and either way you get the picture. Unfortunately, while the new (and hopefully temporary) rule forced our staffers to turn away far too many people, we expect we'll be relatively back to normal at both centers. After all, paddling, even in a guided group situation, is physically distancing by its very nature. So come on over!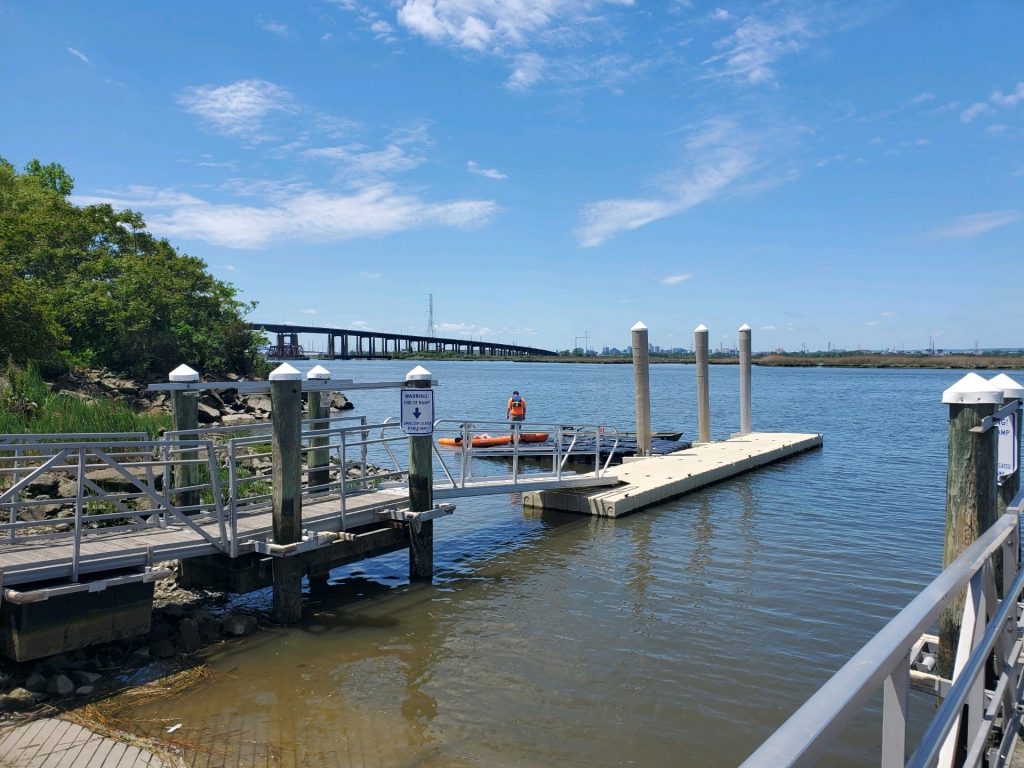 Weather permitting; our Paddling Center at Laurel Hill Park is open weekends 9AM – 7PM for rentals. Also, there are Guided Paddles every Sunday at 9AM and Noon; and each month there are Moonlight Paddles (adults only) on /adjacent to the Full Moon. Go to: hackensackriverkeeper.org/activities-and-events/canoeing-kayaking/ for more info. Our Overpeck Kayak Center will soon be open seven days a week but currently is only open weekends 9AM – 7PM. PLEASE check the website or call the center at 201-957-3085 for updates. But paddling ain't all there is with Hackensack Riverkeeper…
Captain Bill Sheehan and I conducted our first Eco-Cruise of 2020 on Sunday, June 7. It was a month later than our usual early May start and all the shorebirds were long gone but it was a beautiful evening for the ten safely-distanced participants, all of whom enjoyed themselves and were treated to Osprey, Peregrine Falcon and Bald Eagle sightings along with the usual herons and egrets. What allowed us to restart the program (and comply with state rules) was that that when you limit to number of people to no more than 6 instead of the typical 10, our 30-foot pontoon boats are big enough to easily maintain that ever-necessary six-foot separation.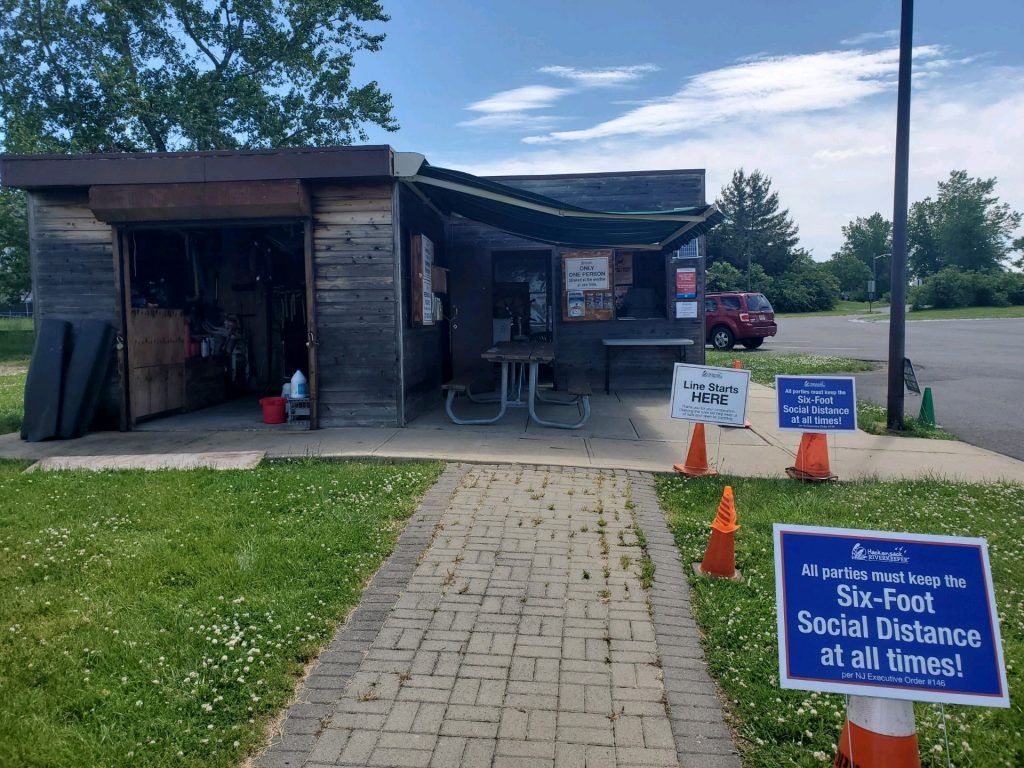 While the requirement stays in place, our donation bottom line is gonna take a major hit but one cannot beat the leg room, elbow room and swing-you-binoculars-around room that a half-capacity Eco-Cruise holds in store. We're probably using a good bit less gas, too. Like THAT matters. Anyway…
Please check out hackensackriverkeeper.org/activities-and-events/eco-cruises/ for pretty much everything there is to know about the program, including links to register for OPEN (public) trips and info on how to arrange a group (private) trip for you and yours.
Bill and I hope to see you dockside real soon. In the meantime, know that despite pandemic, fire, or anything else, Hackensack Riverkeeper remains on the job and on patrol for clean water, protected habitats and EVERYONE'S right to enjoy them all. See you at the river!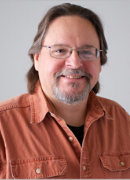 Hugh Carola
Program Director at Hackensack Riverkeeper
Share: