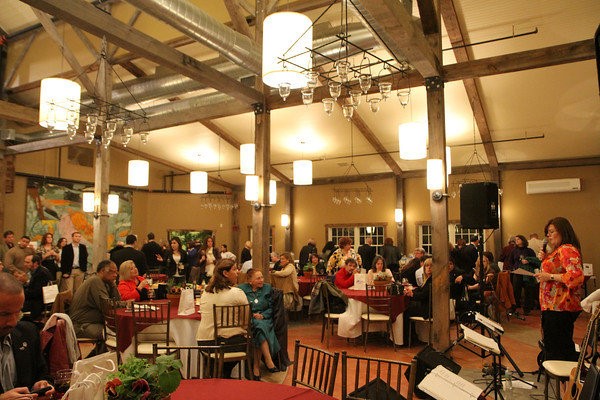 At this year's EarthShare Celebrates NJ event on April 17th, Susan Murray hopes the food and dinnerware go to waste. Low waste, that is – in the form of compostable and recycled material.
Susan is the Managing Director of WasteNot Solutions, a company that helps develop waste and recycling cost reduction strategies for businesses, municipalities, and other organizations looking to reduce their expenses while also being environmentally responsible. Susan is looking to outdo herself following last year's effort where she helped EarthShare New Jersey (ESNJ) make its own annual event a "green event."
Through her efforts in 2014, ESNJ was able to divert 31 pounds of organic material from landfills to a compost facility, generating 5 bags of recycling from the event's 168 attendees, and donating unused items to a soup kitchen and local charity, to name just a few low waste achievements.
That is typical of the kind of reductions in waste disposal and effective recycling practices that Susan's firm is able to put in place for organizations, and why their motto is, "We don't get paid unless we save you money." For this year's event, Susan is helping ESNJ once again look at using reusable dinnerware and tablecloths, directing vendors to use recyclable and compostable items, providing signage to educate attendees about recycling, and other easy-to-implement strategies.
As if her efforts weren't enough to make this a green event, the annual celebration will be held at the Grounds For Sculpture at 18 Fairgrounds Road in Hamilton, New Jersey featuring 42 magnificently landscaped acres and over 270 contemporary sculptures. In addition, there will be a photography exhibition showcasing NJ's wildlife, landscapes and waterways, eco-friendly auction prizes, tastings of beverages and specialty dishes from across the state, and live jazz presented by Stringzville.
Susan's firm has been able to reduce waste and recycling costs for many firms, some by as much as over 50% and over $200,000 over the course of her work with them. WasteNot can review current operations, identify opportunities, and develop recommendations along with a projection of expected savings. After a new waste management plan is put in place, Susan monitors the plan's implementation and provides monthly reporting to show ongoing results. Companies like the added benefit of tracking and reporting on metrics so they can show a return on their investment. Susan added, "We only get compensated if we produce results and savings for your company."
Susan has voiced her concern over the related issue of food waste and the lack of facilities to divert food waste from landfills. New Jersey does not currently have a facility for food waste disposal as some other states do. There are many benefits to diverting food waste from landfills including lower disposal costs, reducing methane from landfills, plus recycling food waste and turning it into compost has many other environmental benefits such as improving soil health and turning it into renewable energy.
The situation is so critical that the EPA has joined in and initiated the "Food Recovery Challenge" as part of their Sustainable Materials Management Program, which seeks to reduce the environmental impact of materials through their entire life cycle. The EPA is partnering with organizations and businesses to prevent and reduce wasted food, and Susan's firm can help organizations with strategies tailored to their specific situation and needs.
To learn more about what WasteNot can do for your organization, you can visit their website or call Susan Murray at (732) 936-0200.
Purchase tickets and learn more about the Friday, April 17 EarthShare New Jersey event which runs from 6:30pm to 10:00pm here.
Help join the effort for a greener New Jersey!