Internships, Job Opportunities, and Open Committees
EarthShare New Jersey Staff Positions
EarthShare New Jersey works with a small staff to help keep overhead expenses to a minimum. That said, when there are positions available on staff, we work to find the best fit for the position. Interested candidates should to email a cover letter and resume to paldarelli@earthsharenj.org. Please include in the subject line which position you are interested in:
There are currently no staff positions available.
Current Internship Opportunities
EarthShare New Jersey (ESNJ) is excited to offer several unpaid internship opportunities at our Trenton, NJ office. Internships begin on a rolling basis and we work with a student's busy academic schedule or needs. Each position will work closely with ESNJ leadership throughout the experience. These internships allow for remote work schedules, with occasional in-office requirements. Positions offer course credit, volunteer hours or professional experience, depending on what the candidate needs. Schedules range from 8-20 hours per week, and can be flexible. College students, graduate students, and recent graduates are encouraged to apply. Interested candidates should email a cover letter and resume to paldarelli@earthsharenj.org. Please include in the subject line which position you are interested in.
Communications Interns (click to expand)
Develop and implement a social media strategy for ESNJ with a communication calendar, email marketing campaigns, media relations and other public outreach projects. This includes developing and utilizing web based tools and print material. The right candidate will be expected to research, create and automate social media posting, help to define and establish the type of electronic presence EarthShare NJ has in the media, and craft content. Project will include interaction with corporate leaders at local businesses and media.
Environmental Education Intern (click to expand)
Develop and implement education programs that bring environmental awareness to the corporate community. The right candidate will help to identify environmental issues that need to be developed into educational programs for the business community. Some programs are offered at the workplace, while others will be larger activities engaging multiple organizations simultaneously. This will include creating the program plan, securing resources, designing the presentations and promotional materials. Expertise will also be used to help support the program(s) when executed. These programs will be offered to businesses across New Jersey and are designed to raise awareness and provide an easy call to action for participants to execute. Projects will include interaction with corporate and non-profit leaders.
Marketing Intern(click to expand)
Targeted focus on corporate outreach, prospect identification, and engagement proposals. This is a strategic opportunity to help drive the growth and impact of ESNJ. The right candidate will be organized, detail oriented, have strong communication skills, be familiar with different areas of New Jersey, know how to conduct research and be committed to excellence. This position will work closely with key members of the executive board and local business leaders.
Special Events and Fundraising Internships(click to expand)
Work as part of a team to develop and implement special events including educational experiences, large-scale meetings and fundraising events. These programs will connect ESNJ with businesses, individuals and other non-profit organizations. Many will include a fundraising component and provide the right candidate with the opportunity to led key aspects of the events, bring creative energy to the experiences, and demonstrate an ability to manage multiple deliverables simultaneously. As part of a team, the right candidate will organize events including program, entertainment, speakers, event logistics, donations, and help execute the activity.
We want your input and expertise!
Join an event committee today to help plan annual gatherings and fundraisers for ESNJ and the environment.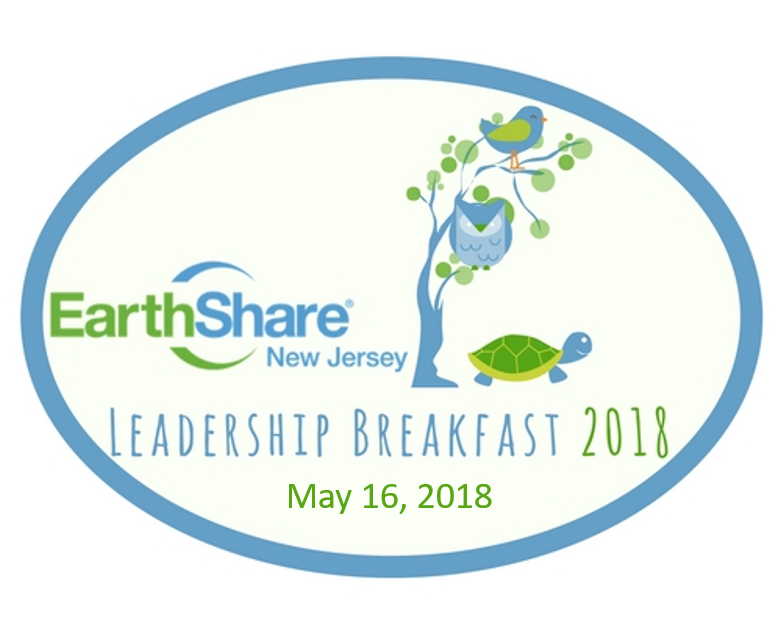 EarthShare NJ Leadership Breakfast
This breakfast is a program run to connect corporate green team members with environmental issues in the state. The theme is Wildlife in NJ and the committee is working to plan the morning. Join the team of volunteers that are making this happen!
EarthShare Celebrates Committee
This is the largest single fundraiser benefiting EarthShare New Jersey. The committee works on all aspects of the evening including identifying honorees, securing the venue, planning the evening's activities and more. This event is used to highlight the work being done by the ESNJ members and we are always looking for new ways to do that. Come join the committee to help make this year's celebration bigger and better than ever!