Vote on Your Favorite Photos for the Beauty & Bounty of New Jersey Photography Competition!
Click on a button below to take you to that contest's page to cast your vote.  Voters can choose one photo for each contest and vote a max of once per 24 hours (per contest).
Remember to share your favorite photos with friends, family, and your social media accounts.
Wild Beauty of New Jersey (wildlife)  &   The Bounty of New Jersey (landscapes and waterways)
Each of the top two images will receive an award generously provided by our event sponsor, Cooper Pest Solutions. Prize winners will be selected by popular online vote from March 1 – March 31.
First prize: $150 Visa gift certificate
Second prize: $75 Visa gift certificate
We received 98 submissions for the competition this year and the jury spent hours identifying the finalists in each category.  We thank everyone for sharing their talent.  All of the submissions will be projected in a continuous slideshow at the EarthShare Celebrates New Jersey event at the Grounds of Sculpture, Hamilton N.J., April 17, 2015.  Everyone is welcome to attend and tickets can be purchased for $90 up until April 16.  Tickets at the door will be $125.  Winners will be announced during the evening.
---
We thank Cooper Pest Solutions for sponsoring this competition.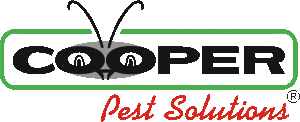 Please visit CooperPest.com for more information about products and services!