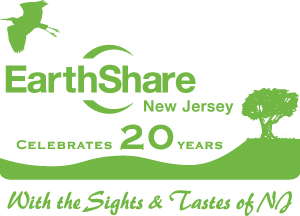 May 30, 2014 • 6:30 – 10:00 p.m. at the The Grounds for Sculpture
Join us for an evening celebrating the beauty and bounty of New Jersey, along with our 20th Anniversary. Our celebration features a Beauty and Bounty of New Jersey photo competition, music by Stringzville, and experience New Jersey Auctions. Restaurants from across the state will provide "tastes" of New Jersey's tantalizing treats. We will also be recognizing an individual and corporation that have each demonstrated a commitment to New Jersey's environment.  [Check back soon to find out who will be the the lucky recipients!]
Tickets are on sale now! 
Their normal $100 price will be $125 at the door!

Enter the Beauty and Bounty of New Jersey Photo Contest – VOTE FOR YOUR FAVORITE NOW! We invited nature photographers to share their vision of New Jersey's diverse natural resources.   There are two categories of entries:
Wild Beauty of New Jersey (wildlife)     and       The Bounty of New Jersey (landscapes and waterways)
We received inspired images and the finalists have been posted.  Voting for the winner will be from April 1 – May 2.  The top two images in each category will receive an award generously provided by our contest sponsor, Cooper Pest Solutions.  The winners will be announced at the celebration.   Guests are invited to vote for their favorite image in each category.  (sorry – only 1 vote per category, per person)  Photo Contest Voting Here!

There are opportunities for anyone who wants to get involved and be a part of this milestone celebration.
Sponsorship
Auction
Celebration Book