Fashioning a Better Tomorrow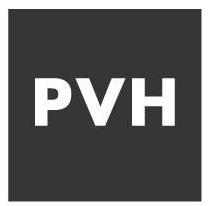 EarthShare New Jersey has worked with PVH for almost 17 years. Many changes in our environment have taken place during that time. Throughout it all, PVH has recognized that the protection of our planet's natural resources is one of the most important issues facing the world today. Committed to being an environmental leader in their industry, PVH is equally committed to making a difference in the communities where their employees live, work and play.
We spoke with Bryan Duggan, Director of Office Services at their Bridgewater location to get a better understanding of why they work with EarthShare New Jersey. "As a company, we want to do the most good we can so we collaborate with EarthShare New Jersey as they have the best handle on what the greatest need is and how we can make an impact." Bryan added, "Our employees have worked on projects throughout NJ and learned that there are environmental needs all over the state, not just the most obvious places. We have participated in litter clean ups on land and water, plantings, and invasive species removal – which we never would have learned of on our own. ESNJ members have also come to our campus to provide education programs on living greener and helping wildlife in our area. These each gave our associates valuable information."
We asked how they have been able to keep a commitment to the environment with over 1,000 employees and three buildings in the Bridgewater area. Bryan responded, "Our 225,000 sq foot facility is Energy Star rated, has LED lighting, hosts a 155kw solar array, provides electric vehicle charging stations (for free), and supports multiple forms of demand/response to avoid the need for coal energy." Duggan continued, "PVH hosts a robust recycling program as well as furniture which is made in the USA from a portion of recycled materials. Lastly, the company supports carpooling initiatives and have received the Gold Level award from Ride Share NJ for the past 7 years."
So why do they continue to work with EarthShare New Jersey? "They are a reliable and innovative partner and work with us to create customized experiences to meet our objectives saving our staff time and providing exceptional experiences for our team" Duggan concluded.
Bryan currently serves on the EarthShare New Jersey Corporate Engagement Committee.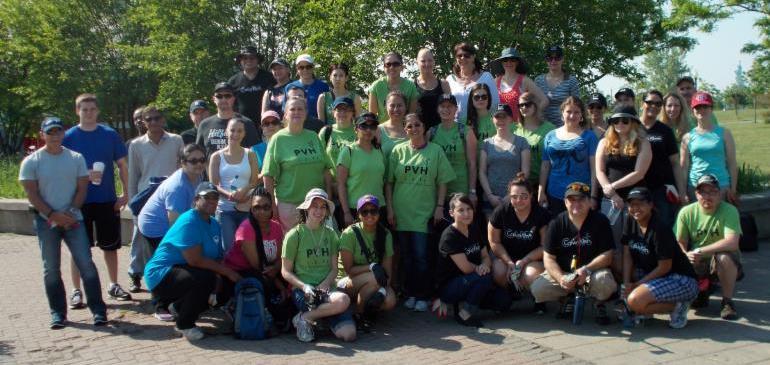 Share: