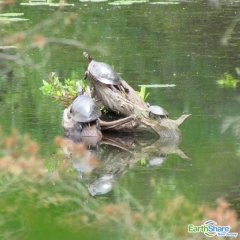 This Winter resolve to take time for yourself and your environment. New Jersey offers something for everyone from scenic hikes to snowy retreats. You may also encounter a multitude of wildlife along the way.
EarthShare New Jersey brings the world's leading environmental organizations to you. Every day our 60+ members work to create a sustainable environment through education, conservation and preservation. The Highlands, Jersey Shore, Pinelands, watersheds and open spaces are among our state's greatest treasures. Our members address human health, water, land, air and wildlife issues here in New Jersey and around the world. We help to raise awareness and funds for them to continue their efforts.
The choice is yours. You can give support to one or more members or select to give a gift to EarthShare New Jersey and help all of them.
Learn more about who our members and workplace partners are. If EarthShare isn't part of your workplace, contact us to find out how to change that.
Comment using Facebook